2019 Beta Alpha Psi Award Winners
Outstanding Faculty Advisor Award - Sponsored by RSM US LLP
| | | |
| --- | --- | --- |
| Advisor | University | Chapter |
| Sandra Cereola | James Madison University | Eta Delta chapter |
| Connie McKnight | University of Central Arkansas | Theta Lambda chapter |
| Cathy Miller | University of Michigan Flint | Eta Xi chapter |
| Debbie Pike | Saint Louis University | Zeta Nu chapter |
| T.S. Amer | Northern Arizona University | Delta Upsilon chapter |
| Patricia Gaukel | University of South Florida St. Petersburg | Mu Gamma chapter |
Outstanding Dean Award
| | |
| --- | --- |
| Dr. Raghu Tadepalli | Elon University |
Gold Challenge Winners - Sponsored by KPMG LLP and the KPMG Foundation
| | |
| --- | --- |
| University | Chapter |
| University of Texas at Arlington | Gamma Phi chapter |
| Bradley University | Zeta Lambda chapter |
| University of Technology Sydney | Upsilon Tau Sigma chapter |
| Florida International University | Eta Iota chapter |
| The University of Sydney | Lambda Omega chapter |
| Western Illinois University | Zeta Beta chapter |
| University of Alabama at Birmingham | Delta Chi chapter |
| University of South Florida | Delta Gamma chapter |
| University of Nevada Las Vegas | Theta Omicron chapter |
Best Practices - Sponsored by Deloitte
Roots
| | | |
| --- | --- | --- |
| | University | Chapter |
| 1st Place | Bradley University | Zeta Lambda chapter |
| 2nd Place | Washington State University vancouver | Nu Theta chapter |
| 3rd Place | University of Technology Sydney | Upsilon Tau Sigma chapter |
Branches
| | | |
| --- | --- | --- |
| | University | Chapter |
| 1st Place | University of Technology Sydney | Upsilon Tau Sigma chapter |
| 2nd Place | Towson University | Iota Zeta chapter |
| 3rd Place | University of Central Arkansas | Theta Lambda chapter |
Shade
| | | |
| --- | --- | --- |
| | University | Chapter |
| 1st Place | Missouri State University | Theta Pi chapter |
| 2nd Place | Portland State University | Epsilon Alpha chapter |
| 3rd Place | Old Dominion University | Zeta Pi chapter |
Project Run With It - Sponsored by Moss Adams LLP
The Volunteer Center
| | | |
| --- | --- | --- |
| Team A-4 | University | Chapter |
| Drew Isennock | Loyola University Maryland | Eta Upsilon chapter |
| Rhys Jennings | The University of Sydney | Lambda Omega chapter |
| Emma Kolar | Grand Valley State University | Kappa Beta chapter |
| Kira Wolak | Florida Atlantic University | Eta Tau chapter |
LINK Unlimited Scholars
| | | |
| --- | --- | --- |
| Team C-4 | University | Chapter |
| Jenifer Mant | Boise State University | Zeta Psi chapter |
| Clay Mimbs | University of North Georgia | Nu Gamma chapter |
| Jose Moreno | Louisiana Tech University | Alpha Chi chapter |
| Juliet Polisena | Ohio University | Alpha Kappa chapter |
Prevent Blindness
| | | |
| --- | --- | --- |
| Team B-5 | University | Chapter |
| Ecaterina Botten | University of Wyoming | Delta Alpha chapter |
| Reed Carlson | Southeast Missiouri State University | Mu Xi chapter |
| Justyna Filipkowski | Pace University | Iota Lambda chapter |
| Jenna Wilson | University of Arkansas | Alpha Iota chapter |
Educational Foundation for Women in Accounting
| | | |
| --- | --- | --- |
| Team D-2 | University | Chapter |
| Brian Ferguson | Boise State University | Zeta Psi chapter |
| Victor Evans | Middle Tennessee State University | Zeta Gamma chapter |
| Alexander Larson | University of Nebraska at Omaha | Gamma Kappa chapter |
| Nicole Wise-Pruitt | University of Central Arkansas | Theta Lambda chapter |
Inclusive Leadership Award - Sponsored by EY LLP
| | | |
| --- | --- | --- |
| | University | Chapter |
| 1st Place | The University of Sydney | Lambda Omega chapter |
| 2nd Place | Stonehill College | Mu Omega chapter |
| 3rd Place | Grand Valley State University | Kappa Beta chapter |
| 3rd Place | University of North Carolina at Charlotte | Eta Alpha chapter |
| 3rd Place | Kent State University | Beta Psi chapter |
Ethics Award - Sponsored by Grant Thornton LLP
| | |
| --- | --- |
| University | Chapter |
| The University of Sydney/The University of Technology Sydney | Lambda Omega chapter/Upsilon Tau Sigma chapter |
| Washington State University Vancouver | Nu Theta chapter |
| Arizona State University | Beta Tau chapter |
| Portland State University | Epsilon Alpha chapter |
Medal of Inspiration - Sponsored by the AICPA
| | |
| --- | --- |
| Indira Karimova | University of Texas at Tyler, Mu Kappa chapter |
Business Information Professional of the Year (BIPOY) - Sponsored by IMA
| | | |
| --- | --- | --- |
| Category | Winner | Nominating Chapter |
| Education | Katie Terrell, University of Arkansas | University of Arkansas, Alpha Iota chapter |
| Industry and Government | Anna Neil, Huntington Federal Savings Bank | Marshall University, Kappa Phi chapter |
| Professional Services | Christina Howard, Dixon Hughes Goodman LLP | North Carolina A&T State University, Zeta Sigma chapter |
President's Award
| | |
| --- | --- |
| Margaret Fiorentino | Beta Alpha Psi Executive Office |
KPMG/Bernard J. Milano Lifetime Service Awards
| | |
| --- | --- |
| Blane Ruschak | KPMG LLP |
| Jan Taylor Morris | Sam Houston State University |
2019 Recap Video:
BAP 2019 Annual Meeting from Beta Alpha Psi on Vimeo.
Did You Miss the 2019 Annual Meeting?
No need to fret, we've got you covered! Check out our annual meeting hub page for presentations, competition winners and pictures!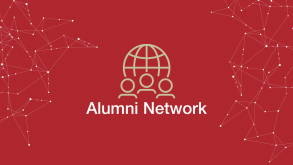 Join the BAP Alumni Network!
The BAP Alumni Network is for current BAP initiated student members and alumni to connect and network with each other.
By joining (it's free!), you will be able to grow your network with fellow BAP members from across the country and world.
Click here.