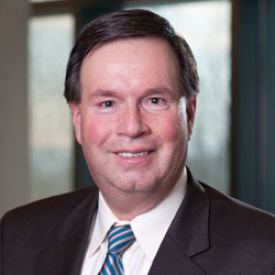 3rd Year Chapter Advocate - Atlantic Coast Region
Arthur Reed
Arthur Reed is a Senior Lecturer at Bentley University and has been the chapter's advisor since 2003. The Bentley Chapter has been a Superior Chapter for the past ten years and has twice hosted the Atlantic Coast Regional meeting. He is a CPA with an MBA from Northeastern University and an MS in Taxation from Bentley. He has been teaching at Bentley since 1990.
His teaching focus includes taxation at both the undergraduate and graduate levels, including Bentley's Master of Science in Taxation Program. He is also the Director of the ACELAB, Bentley's high tech facility supporting accounting courses in technology and tutoring. Prior to teaching, he worked in the Boston office of Arthur Andersen.
In addition to teaching, Arthur is the author of the Taxation component of the Regulation Book for the Lambers CPA Review Course as well being the video instructor. He has also developed the Lambers Enrolled Agent Review Course and numerous Continuing Education courses.
Arthur is a member of the American Institute of Certified Public Accountants and is active with the state society.
Arthur Reed
Senior Lecturer, Accountancy
Bentley University
Jennison Hall 300A
175 Forest St
Waltham, MA 02452
Phone: 781-891-2919
Email: areed@bentley.edu