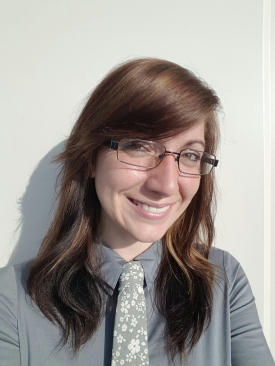 Danielle Brannock
Alumni Representative
Danielle Brannock is a Senior Technical Data Analyst at Cox Communications in Atlanta, Georgia where she automates and creates long-term reporting solutions for the Business & Develoipment Operations team in the technology department. Prior to Cox Communications, Danielle has experience as an audit data analyst at both PwC and EY where she specialized in using technology to innovate the audit approach to journal entry, fraud, and healthcare accounts receivable testing.
Danielle earned her Bachelors of Science in Accountancy from the University of Alabama at Birmingham. While there, she studied a concentration in Forensic Accounting and IT Auditing. Prior to her first day at PwC, she had never written a line of code. She learned ACL at her first firm, and has taught herself SQL and Python. Additionally, Danielle is a licensed CPA and is currently studying for her CFE and CISA exams.
While in school, Danielle was involved in Beta Alpha Psi as her chapter's community service officer. Since graduation, she has continued her involvement, first by spending a year as the Southeast Regional Alumni Representative where she assisted in planning the 2016 Southeastern Regional Conference. After that, she moved to a position on the Beta Alpha Psi Board of Directors where she currently serves as one of two International Alumni Representatives. In this role, Danielle travels to regional and international Beta Alpha Psi meetings presenting to students inthe Alumni Panel sessions about the transition from college to career. She is also a passionate advocate for the importance of information systems and finance majors in the future of Beta Alpha Psi.
In her free time, Danielle enjoys cooking, hiking, painting, and board games. She currently has over 75 games on her shelf and regularly attends cons throughout the country. You can regularly find her at DragonCon cosplaying and playing werewolf.
Danielle Brannock
Senior Technical Data Analyst, Cox Communications