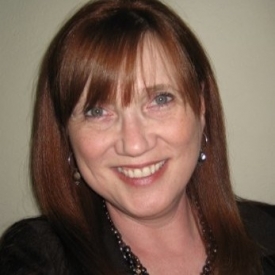 Jan Taylor Morris, CPA, CGMA, Ph.D.
AICPA Liaison
Jan Taylor Morris, Ph.D., CPA, CGMA, began consulting in January 2021 as the Academic in Residence at AICPA, and will assume the role full-time in summer 2021. She is in her final semester as an Associate Professor of Accounting at Sam Houston State University (Huntsville, Texas) teaching both undergraduate and graduate students. Jan previously taught at University of San Diego and University of Houston-Clear Lake and spent a number of years in public practice as well as several years as Controller/CFO of a wealth management firm. Jan is a member of the American Institute of CPAs (AICPA), the Texas Society of CPAs (TSCPA), Beta Alpha Psi (BAP), and the American Accounting Association (AAA).
Jan has taught financial (from Principles to Graduate Research) and managerial courses as well as auditing, ethics, and leadership courses. Her primary research interests relate to accounting pedagogy, auditing, and accounting ethics and leadership. She has published in journals such as Issues in Accounting Education, Journal of Accountancy, Journal of Business Ethics Education, Business Studies Journal, Journal of Forensic & Investigative Accounting, Journal of Behavioral Studies in Business, Strategic Finance, Management Accounting Quarterly, Journal of Accounting and Free Enterprise, Journal of Health Management, and Journal of Healthcare Finance.
Jan has been active in service to academia and the profession as well as her community. In addition to several other service roles, she is a past-President of the International Board of Directors of Beta Alpha Psi and has served on the AICPA Board of Examiners, AICPA Academic Executive Committee, the joint AICPA/NASBA CPA Evolution Education Advisory Group, the AICPA Women's Executive Initiative Task Force, the AICPA ENGAGE Academic / Practitioner Program (chair 2019-2020), several committees with TXCPA and the Houston Chapter of TXCPA, and has served as a trustee with the TSCPA Accounting Education Foundation. Jan served as an external professor with KPMG from 2005-2019, training new auditors and senior associates. She is also a Court Appointed Special Advocate for children in protective services.
Jan has received numerous awards for teaching and research as well as service to the profession of accountancy and accountancy education including the Beta Alpha Psi Lifetime Service Award, the Beta Alpha Psi President's Award, the TXCPA Educator of the Year Award, and the ASWCPA Educator of the Year award.
Jan is a licensed CPA in the state of Texas and a Chartered Global Management Accountant (CGMA) through the AICPA.
Contact Information:
Phone: 919.490.4693
Email: Jan.Taylor-Morris@aicpa-cima.com