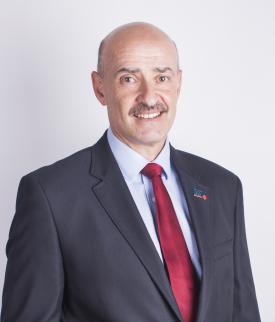 Brett Govendir, 3rd Year Chapter Advocate - Oceania Region
Brett Govendir
Brett Govendir has been involved as a Faculty Advisor (Upsilon Tau Sigma Chapter) with Beta Alpha Psi for the last three years, which include the initial petitioning to BAP by the University of Technology, Sydney (UTS). Brett also fills a number of other roles in the Accounting Discipline Group at UTS Business School including Post-Graduate Program Coordinator, Post-Graduate Credit Recognition Advisor, and Academic Caution Advisor, Business Faculty Board and Teaching and Learning Committee member.

Prior to joining UTS, Brett held an academic position at the University of Western Sydney teaching financial accounting. Brett currently lectures in Auditing and Assurance Services. Brett's current research interests involve how accounting standards and voluntary disclosures are used by capital markets and evaluating their effect on firm valuation. Brett has presented his research at international conferences including at the European Accounting Association (EAA), Accounting and Finance Association of Australia and New Zealand (AFAANZ), British Accounting and Finance Association (BAFA). Brett has also published in the Australian Journal of Management (AJM), Accounting & Finance and the FINSIA Journal of Applied Finance (JASSA).

Brett gained a BBus and PhD in accounting from UTS and is a member of Chartered Accountants Australia and New Zealand (CA), a Fellow of CPA Australia (FCPA), a Fellow of the Governance Institute of Australia (FGIA), and a Fellow of the Institute of Chartered Secretaries and Administrators (FCIS). Brett gained extensive experience in professional accounting, including over 20 years running a professional practice which included many and varied engagements including financial accounting and reporting, company governance and secretarial, taxation, accounting information systems, internal control evaluation and development, financial planning, superannuation, assurance and audit services, and salary packaging and payroll services.
Brett Govendir
Lecturer, Accounting Discipline Group
University of Technology, Sydney
CB08.07.91
15 Broadway
Ultimo NSW 2007
Phone: +61 2 9514 3582
Email: brett.govendir@uts.edu.au