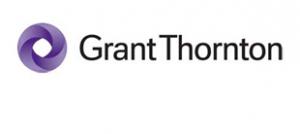 Beta Alpha Psi Ethics Award
Sponsored by Grant Thornton
Deadline: Due to the COVID-19 crisis, the Ethics competition has been suspended for 2019-2020. We hope to resume the program again for 2020-2021.
Overview
The Ethics Award seeks to encourage the members of Beta Alpha Psi and their communities to develop a solid ethical foundation and to empower them to act on these principles no matter the situation faced. Grant Thornton is proud to sponsor the Beta Alpha Psi Ethics award with up to $20,000 awarded annually.
Prize/Award
Semi-finals: Up to 10 chapters will be granted $1,000 to move forward with their project.
Finals: Up to four chapters will be awarded $2,500 each.
Eligibility
All chapters are eligible to submit the initial abstract.
Process
Part I – An abstract must be submitted using the online abstract form.
Part II – If selected to move forward with their project, the chapter must submit a written summary describing outcomes and overall assessment of the project.
A maximum of four chapters will receive the final award.
Award Process
Winners are determined by the review committee at Grant Thornton.
Contact
For more information please contact the Executive Office at bap@bap.org.
Other Information
Please review the competition overview document for more information about this award.