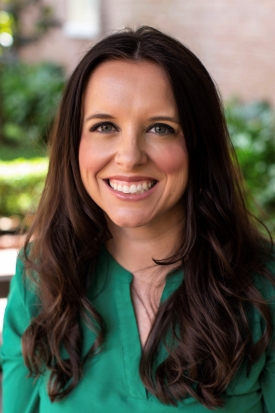 BAP Professional Partner Representative:
Casey Jo Chapman, North America Campus Recruiting Lead
Professional Partner Organization: Protiviti
How to Leverage BAP Professional Partner Resources:
Protiviti specializes in consulting withing finance, technology, operations, data, analytics, governance, risk and internal audit, which are rewarding fields for accounting, finance, and business technology professionals. We can assist BAP students in understanding these alternate career paths. Additionally, we can provide BAP students with insights on a variety of key issues and topics within financial services, technology, career readiness, internship skills and other critical areas impacting today's college students. Finally, we can help BAP students to understand life as a consultant, in terms of the challenges and successes, the opportunities and the benefits, and the unique experiences that this line of work can offer.
About Protiviti:
Protiviti (www.protiviti.com) is a global consulting firm that delivers deep expertise, objective insights, a tailored approach and unparalleled collaboration to help leaders confidently face the future. Protiviti and our independent and locally owned Member Firms provide clients with consulting and managed solutions in finance, technology, operations, data, analytics, governance, risk and internal audit through our network of more than 85 offices in over 25 countries. We are committed to attracting and developing a diverse workforce of professionals who share the common value of collaboration. As an organization, we believe that by teaming together and with our clients, we can see beyond the surface of problems that organizations face and discover opportunities to help them face the future with confidence.
Named to the 2020 Fortune 100 Best Companies to Work For® list, Protiviti has served more than 60 percent of Fortune 1000 and 35 percent of Fortune Global 500 companies. The firm also works with smaller, growing companies, including those looking to go public, as well as with government agencies. Protiviti is a wholly owned subsidiary of Robert Half (NYSE: RHI). Founded in 1948, Robert Half is a member of the S&P 500 index.
About Casey Jo Chapman:
Casey Jo is the Campus Recruiting Lead for Protiviti North America, based in its Houston, Texas office, and has been with the organization since 2007. Her role includes developing and executing the campus recruiting strategy across all offices in North America and core schools, including the U.S. Intern Program, and Summer Leadership Conference program. Casey Jo has spent many years recruiting Accounting, Finance and Technology students to join the firm in various offices across the country. She enjoys seeing a student find a career path that excites them and then watching that individual build a successful career. Casey Jo is a Professional in Human Resources (PHR), Society of Human Resource Management – Certified Professional (SHRM-CP) and holds a Bachelor's degree in Management from Texas A&M University, along with a Masters of Arts in Human Resource Development from the University of Houston.

Representative Contact Information:
Protiviti
600 Travis St, Suite 800,
Houston, TX 77002
713.314.5093
Email: caseyjo.chapman@protiviti.com
LinkedIn | Website