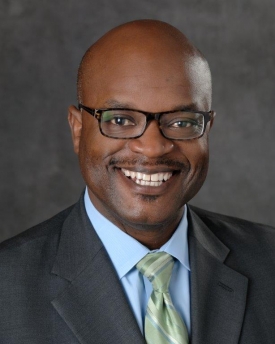 BAP Professional Partner Representative:
Alfonzo Alexander, NASBA Chief Ethics and Diversity Officer, NASBA Center for the Public Trust President
BAP Professional Partner Association/State Society: National Association of State Boards of Accountancy
About NASBA & NASBA CPT:
Founded in 1908, the National Association of State Boards of Accountancy (NASBA) has served as an association dedicated to enhancing the effectiveness of the country's 55 state boards of accountancy for more than 100 years. As a driving force within the accounting profession, NASBA accomplishes its mission by creating a forum for accounting regulators and practitioners to address issues relevant to the viability of the accounting profession. NASBA takes pride in offering its member boards a rich portfolio of products and services, all designed to effectively aid boards in their goal to protect the public.
The NASBA Center for the Public Trust (CPT) also continues to develop and positively impact the ethical climate of business by hosting training events and awards programs recognizing outstanding ethical individuals and organizations.
About Alfonzo D. Alexander, MBA, CPC:
Alfonzo Alexander serves as chief ethics and diversity officer of NASBA and president of NASBA's Center for the Public Trust (CPT). As chief ethics and diversity officer, he oversees strategic diversity initiatives and ethics compliance for the organization, while facilitating a number of special projects working with the CEO. In his role as CPT President, Mr. Alexander oversees this ethics and leadership organization's day-to-day operations and a growing number of CPT programs. Under his leadership, the CPT has cultivated new partnerships and built programs on nearly 100 college and university campuses across the United States, established Ethical Leadership Certification and Training Programs, and grown its Being a Difference Award Program extensively. Prior to being named CPT president in January 2012, Mr. Alexander served as a staff director and vice president of the CPT and later chief relationship officer for NASBA. Prior to joining NASBA in 2006, Mr. Alexander served as regional manager and managing director for the Southeast region of INROADS, Inc., where he led operations and business development in Alabama, Georgia, Mississippi, North Carolina, South Carolina, Tennessee and Virginia. Before joining INROADS, he held several leadership positions in operations management and human resources at the Quaker Oats Company. Currently, Mr. Alexander is the vice chairman of the PhD Project board of directors and serves on the audit and executive committees of the board of directors for the Memorial Foundation. He holds a B.S. degree in business administration with an emphasis on human resources management from Tennessee Tech University, and an M.B.A. degree from Lipscomb University.

Representative Contact Information:
NASBA & NASBA Center for the Public Trust
150 4th Avenue North / Nashville, TN, 37219
615.312.3815
Email: aalexander@nasba.org
Website