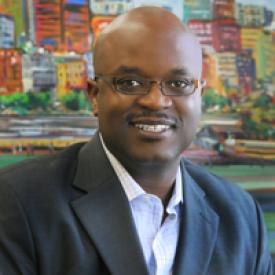 Alfonzo Alexander
BAP Professional Partner Association/State Society:
National Association of State Boards of Accountancy
BAP Professional Partner Representative: Alfonzo Alexander
About NASBA & NASBA CPT:
Founded in 1908, the National Association of State Boards of Accountancy (NASBA) has served as an association dedicated to enhancing the effectiveness of the country's 55 state boards of accountancy for more than 100 years. As a driving force within the accounting profession, NASBA accomplishes its mission by creating a forum for accounting regulators and practitioners to address issues relevant to the viability of the accounting profession. NASBA takes pride in offering its member boards a rich portfolio of products and services, all designed to effectively aid boards in their goal to protect the public.
The NASBA Center for the Public Trust (CPT) also continues to develop and positively impact the ethical climate of business by hosting training events and awards programs recognizing outstanding ethical individuals and organizations.
About Alfonzo D. Alexander:
Alfonzo Alexander serves as Chief Relationship Officer of NASBA and President of NASBA's Center for the Public Trust (CPT). In his role as President of the CPT, Alexander oversees the day-to-day operations and the growing number of CPT programs, including the Student Center for the Public Trust (SCPT), the Being a Difference Award program and the Ethics Network, all of which position the organization to accomplish its mission to champion public trust. As Chief Relationship Officer of NASBA, Alexander is responsible for providing strategic leadership to NASBA's Communications, Marketing and Human Resources departments. He also has oversight responsibility of leadership development for managers and supervisors, as well as a number of special projects working with the CEO.
Representative Contact Information:
NASBA & NASBA Center for the Public Trust
150 4th Avenue North / Nashville, TN, 37219
615-312-3815
Email | Website