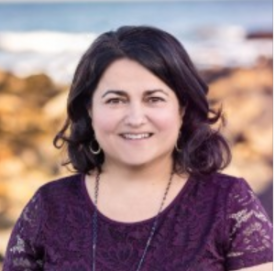 BAP Professional Partner Representative:
Anna Howard, Senior Manager - Academic Initiatives
BAP Professional Partner Association/ State Society: AICPA (American Institute of Certified Public Accountants)
About the AICPA
Founded in 1887, the AICPA helps you enter the CPA profession and stay there, by connecting you to the people and information you need to succeed.
How does the AICPA do it? By advocating on your behalf to regulators, legislators and the general public, letting them know how essential CPAs are to society. It provides continuing education opportunities to make smart accounting professionals even smarter. It launches websites like www.ThisWayToCPA.com to provide tips, insight and data to help you reach your CPA destination.
The AICPA also develops and grades the Uniform CPA Examination, so if you've taken it – or studied for it – you've seen the organization's work. It's all part of the AICPA's plan to build accountancy's reputation as a profession of individuals who are educated, ethical, and focused on serving the common good.
Benefits to Becoming a Member of the AICPA:
Becoming an AICPA Student Affiliate is free and gives you access to tools and resources that will help you make the most of your college years. And once you're a CPA, the AICPA will continue to support your journey with technical resources, training, networking opportunities and expert guidance.
AICPA Student Affiliated members receive:
Are eligible to apply for exclusive scholarship opportunities and participate in member-only programs.
Have access to industry news and publications such as the AICPA News Update and CPA Letter Daily via email as well as the online version of the Journal of Accountancy.
Get exclusive discounts and offers on products and services from partners like Dell, Lenovo, Hertz, FedEx and many more.
Get special discounts on not-to-be-missed conferences.
Get super-valuable deals and access to the latest industry information at a fraction of even regular AICPA Member prices on:
*The AICPA Student Affiliate membership is available for those who are part time or full time students who have not yet passed the CPA Exam.
How to Become a Member/Student Member of the AICPA
Becoming an AICPA Student Affiliate is easy. Just go to www.ThisWayToCPA.com and click on the button that says "Join AICPA".
About Anna Howard:
Anna E. Howard, CPA, CMA is the Senior Manager of Academic Initiatives at the AICPA. Before joining the AICPA, Anna served as a director of the Master of Science in Accounting program at Nichols College and taught accounting and audit courses at Merrimack College, Great Bay Community College, and the University of New Hampshire. She started her career as an audit associate at PricewaterhouseCoopers and has over fifteen years of experience in corporate finance.
Anna received her BBA in Accounting from the University of Massachusetts in Amherst and an MBA from Clark University.

Representative Contact Information:
AICPA
220 Leigh Farm Rd
Durham, NC 27707
Email: Anna.Howard@aicpa-cima.com
Website