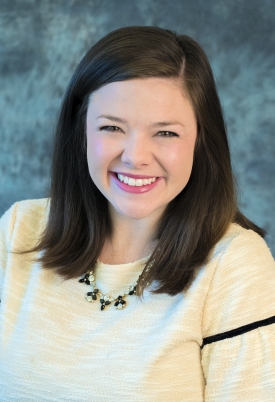 BAP Professional Partner Representative:
Ashley Stoker, Student Programs Manager
BAP Professional Partner Association/State Society: National Association of State Boards of Accountancy
About NASBA & NASBA CPT:
Founded in 1908, the National Association of State Boards of Accountancy (NASBA) has served as an association dedicated to enhancing the effectiveness of the country's 55 state boards of accountancy for more than 100 years. As a driving force within the accounting profession, NASBA accomplishes its mission by creating a forum for accounting regulators and practitioners to address issues relevant to the viability of the accounting profession. NASBA takes pride in offering its member boards a rich portfolio of products and services, all designed to effectively aid boards in their goal to protect the public.
The NASBA Center for the Public Trust (CPT) also continues to develop and positively impact the ethical climate of business by hosting training events and awards programs recognizing outstanding ethical individuals and organizations.
About Ashley Stoker:
Ashley Stoker serves as the Student Programs Manager for the NASBA Center for the Public Trust (CPT). She is responsible for all student- related activities such as establishing new school partnerships and developing strategic plans to ensure program success. In this role, Ashley manages operations, marketing and promotions for programs like, the StudentCPT Chapter Program, Ethics In Action Video Competition, Ethical Leadership Certification Program, Campus Being a Difference Awards and StudentCPT Leadership Conference. Before transitioning into this role, Ashley served as Activity Coordinator and Business Development Specialist for the CPT where she promoted the organization's products and services, developed strategic sales and marketing plans with the Vice President and President, built relationships with customers and advanced ethics education.
Prior to joining the CPT, Ashley worked at Viacom- Country Music Television (CMT) where she coordinated guest and talent logistics, planned employee appreciation days, designed facility upgrades and managed internal events.
Previously, she worked as a Chapter Consultant for Phi Mu Fraternity. She created strategic plans and led workshops focused around the topics of; public relations, communications, finance, recruitment, leadership development, academic excellence, risk management and social planning for over 40 chapters across the United States.
A Georgia native, Ashley received a Bachelor of Arts in Mass Communication with concentrations in both Public Relations and Broadcast Media from Georgia College & State University in 2013.
Ashley mentors aspiring college students in the TNAchieves Scholarship Program, serves at Youth Encouragement Services, works with Meals on Wheels and is a Network Under 40 ambassador.

Representative Contact Information:
National Association of State Boards of Accountancy (NASBA) Center for the Public Trust (CPT)
150 Fourth Avenue North, Suite 700
Nashville, TN 37219

615.880.4200
Email: astoker@nasba.org
NASBA Website and Student Center for the Public Trust Website