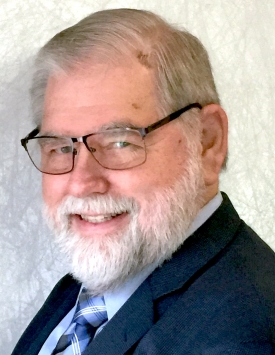 BAP Professional Partner Representative:
Bobby Derrick, Field Representative
BAP Professional Partner Association/State Society: Association of Government Accountants (AGA)
About AGA:
Since 1950, AGA has been serving government accountability professionals by providing quality education, fostering professional development and certification, and supporting standards and research to advance government accountability. AGA is the ONLY professional association that boasts a membership across ALL levels of government – local, state and federal. Plus, AGA also has members who work for tribal governments, academic institutions and private sector organizations. The Association's membership crosses all fields and disciplines, including accounting, auditing, budgeting, contract management, finance, grants management and systems.
AGA's Certified Government Financial Manager (CGFM) designation is recognized as the mark of excellence in government financial management. The CGFM showcases the skills of professionals who practice financial management in a government environment. It signifies individuals who have knowledge in many functional areas and know how to apply that knowledge in a government setting.
Benefits to Becoming a Member of AGA:
AGA membership will enhance your career. With more than 15,000 government accountability professionals, AGA is dedicated to providing the resources that are essential to staying in the forefront of the government accountability community. The government needs leaders. Leaders like you: young people with brains, energy and creativity. The opportunities have never been better for a challenging and rewarding job in government financial management. For one thing, they're hiring! AGA will give you the resources and contacts needed for a rewarding career.
How to Become a Member/Student Member of AGA:
Join online www.agacgfm.org.
About Bobby A Derrick, MBA, CGFM:
Mr. Derrick retired after thirty-four years of service working for the Department of Defense. He retired from the Defense Finance and Accounting Service (DFAS) where he was Director for Business Management and Network Compliance. Prior to working for DFAS, his assignments were with the U.S. Army. His positions included serving as the Director for Plans and Management, Director for Accounting Systems and Procedures, Regional Accounting Officer, and the Information Management Officer for the United States Army Finance and Accounting Center (USAFAC).
Mr. Derrick joined the Federal Government Accountants Association in 1974 before the Association changed the name to the Association of Government Accountants (AGA). He served in leadership positions starting at the Chapter level, at regional level as Regional Vice-President, advancing to Senior Vice-President for Operational Services, and was elected as the National President for the 2004-2005 term.
Proudly serving as AGA's Field Representative since 2007, Mr. Derrick's primary mission is to establish new Chapters and revitalizing those Chapters needing assistance. As a Regional Vice-President (RVP) and serving as the field representative, Mr. Derrick has provided assistance to help establish over twenty chapters. When serving as National President he emphasized the Certificate of Excellence in Accountability Reporting (CEAR) for rewarding and recognizing outstanding performance and financial reporting by federal agencies. He also contributed to making the Certified Government Financial Manager (CGFM) Program the preferred designation for government financial accountability professionals.
Mr. Derrick is a professional photographer. He opened his photography business in 2000, as a freelance photographer. He is a proud grandfather of four grandchildren and says that he has thousands of photographs documenting the lives of his grandchildren. He a native of Corbin, KY. He earned a BBA with an area in accounting, and an MBA with emphasis in accounting from Eastern Kentucky University. He is proud to be an Honorary Kentucky Colonel.
I am proud of Beta Alpha Psi (BAP) and its long history of support to students across this great country. I love how the professional partners are dedicated to serving the needs of BAP. AGA is proud to be associated with PAP and the professional partners. I am very thankful for the opportunities that I have had to participating at the regional meetings. When I see these amazing students I have an overwhelming sense of pride for what they not only have done through their collegiate years knowing that our country will be in good hands. I would love to live long enough to follow their careers for I know they will outstanding careers do wonderous things for their communities, their employers, and their professions.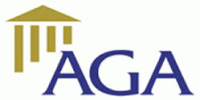 Representative Contact Information:
Association of Government Accountants
11715 Fox Rd., Ste. 400-112
Indianapolis, IN 46236
Email: Bderrick@agacgfm.org
Website