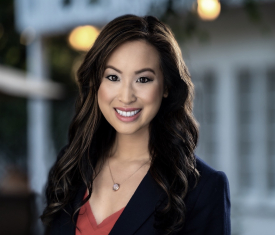 BAP Professional Partner Representative:
Carla Ng, Regional Sales Manager - West
BAP Professional Partner Organization: UWorld
How to Leverage BAP Professional Partner Resources:
UWorld can serve members of Beta Alpha Psi by providing professional development presentations and consultations on:
the CPA and CFA Exam application process, structure, and content,
proven study techniques, exam, networking and interviewing best practices,
various paths for accounting and finance careers,
new hire professional etiquette,
and other relevant topics.
Members can also register for free trial access to UWorld CPA and CFA products for assistance in their current accounting and finance classes.
About UWorld:
At UWorld, our mission is simple: to change the way students learn to achieve concept mastery with maximum efficiency. With the highest-quality questions and answers, award-winning instruction, and time-saving technology, our students are empowered to achieve their career goals faster than ever before. UWorld understands that Accounting and Finance students facing the CPA or CFA Exams need excellent preparation materials to perform their best on exam day. Our experts are passionate about delivering the most effective and efficient course materials, making even the most difficult concepts easy to understand. Together with our partners, we are proud to provide innovative products and services that students not only need but love, making our programs the choice among the profession's top universities and firms.
BAP Student Resources:
It's our privilege to help BAP Officers and Members achieve success within school, on the exam and beyond, in their careers. All Members can enjoy full access to our CPA and CFA Exam and Career Resources, including exclusive video access, eBooks, and more. Visit https://accounting.uworld.com/cpa-review/resources/ to learn more.
Ready to get started? We encourage BAP members to explore the exclusive discounts on our CPA and CFA products:
About Carla Ng:
Organized, detail-oriented, and creative-minded, Carla Ng brings extensive business experience and a strong financial background to her work as a Regional Sales Manager at Uworld. Carla graduated with honors from UC Santa Barbara with a degree in Business, acquired her CPA license, and also received the PMP (Project Management Professional) designation. Her hardworking and tenacious spirit led her to a career at PricewaterhouseCoopers, one of the Big 4 Accounting Firms. She currently works in business development at Uworld managing the Western Territory in the educational sector.
Carla is a California native, born and raised in the San Francisco Bay Area and she's happy to be living in charming Cupertino. Carla is an avid explorer of the area, always trying new restaurants and enjoying local music and community events. When she's not working hard for her customers, you can find her breaking a sweat in fitness classes, hiking neighborhood trails, and taking the scenic route on her travels around the world.

Representative Contact Information:
UWorld
PO Box 590059
San Francisco, CA 94159