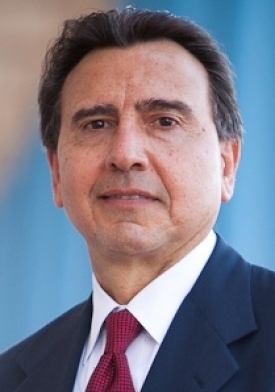 BAP Professional Partner Representative:
Dan DeNisco, Senior Vice President for North America of Robert Half Management Resources
BAP Professional Partner Organization/Association: Robert Half
How to Leverage Professional Partner Resources:
Robert Half can be a resource for students in understanding the career paths available to them now and upon graduation within the accounting, finance and information systems professions. With a network of more than 300 offices worldwide, our staffing and recruiting professionals can be leveraged for career coaching, job search strategies and presentations at local BAP chapters. We also produce research on the accounting, finance and information technology fields, including salary and compensation data, career management, tips for using social and professional networks effectively, and more.
About Robert Half:
Founded in 1948, Robert Half is the world's first and largest specialized staffing firm and a recognized leader in professional consulting and staffing services. The company's financial staffing divisions include Accountemps, Robert Half Finance & Accounting and Robert Half Management Resources, for temporary, full-time and senior-level project professionals, respectively.
About Dan DeNisco:
Dan DeNisco is the Senior Vice President for North America of Robert Half Management Resources, a division of Robert Half and the world's premier provider of senior-level accounting and finance professionals on a project and interim basis.
Since joining RHI in 1985 Dan has held several highly visible positions within the company including Area Manager for Upstate New York and Southeastern Canada, Regional Manager for the Mid-Atlantic, Carolinas, Georgia and Florida. He joined the company following a career in public accounting where he became a partner in a large local firm.
In his current role Dan is responsible for leading strategic and operational initiatives for Robert Half Management Resources across North America including identifying opportunities and implementing processes to improve divisional performance and revenue growth. He collaborates with field leadership in areas of hiring, business development, operational excellence and best practices. He leads training to ensure that consistent operational messages are delivered across the brand while monitoring industry trends to enhance service offerings and drive more effective use of technology.
Dan has a B.S. degree in Accounting from SUNY at Buffalo and is an inactive CPA.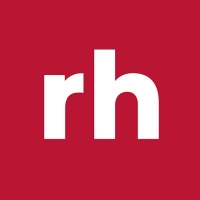 Representative Contact Information:
Robert Half Management Resources
4221 W. Boy Scout Blvd. Suite 450
Tampa, FL 33607
Phone: 813.301.8952
Email: Daniel.DeNisco@roberthalf.com
LinkedIn
Website