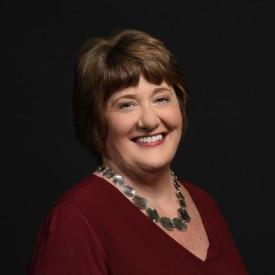 BAP Professional Partner Representative:
Elizabeth Kolar, EVP of Surgent
BAP Professional Partner Organization: Surgent
About Surgent:
Surgent offers a strategic approach to passing key industry exams. Our approach starts with identifying specific, difficult topics and breaking them down into manageable sections. This process makes it easier for students to master exam content areas.
We are proud to offer students our exclusive exam prep ReadySCORE(TM) feature where candidates answer assessment questions and, as a result, receive an estimated exam score with a Diagnostic Report indicating candidates' strong and weak areas. This assessment takes the guesswork out of exam readiness, so you can study confidently each step of the way and walk into your exam knowing you're ready to pass.
Ultimately, our strategy is to avoid longer-length lectures by offering a comfortable "at-your-own-pace" learning environment for any learner. Our focused and flexible approach allows our students to grasp each concept thoroughly and improves retention of necessary exam topics.
How to Leverage Professional Partner Resources:
Surgent can serve the members of Beta Alpha Psi by presenting topics related to the CPA, CMA, and EA exams. We offer professional insight on career advancement, professional credentialing, exam application processes and job opportunities for CPAs, EAs and CMAs. We also offer engaging continuing education through interactive courses (Surgent IQ). As a leading company in professional education, Surgent is excited at the opportunity to engage the BAP community on these topics at meetings.
BAP Student Resources:
Surgent is pleased to provide a 30% discount on our CPA Exam Review packages to all BAP students, as well as 20% off our CMA and EA Exam Review packages. We also offer a 15% discount on select Surgent IQ interactive continuing education courses.
Access your Surgent Benefits for Beta Alpha Psi Members here!
About Elizabeth Kolar:
Elizabeth "Liz" Kolar brings more than 35 years of accounting industry and professional education experience to her role at Surgent Accounting & Financial Education. As executive vice president leading the division, Liz oversees the ongoing expansion of accounting and financial services exam prep and continuing professional education offerings. She began her career in public accounting with Coopers & Lybrand, where she served as a senior auditor working with investment banks. Tapping into her passion for teaching, Liz returned to her alma mater, Pace University, to become an assistant professor of accounting. In the years that followed, she continued to work at the college level while also teaching CPA review courses for Fox Gearty, Gross Monette and Becker. Liz saw an opportunity to become an entrepreneur in 2006 and co-founded Philadelphia CPA Review. In 2011, she broke out on her own and started Pinnacle CPA Review, which was later acquired by Surgent. A believer in the importance of career-long learning, Liz pushes her team to stay ahead of industry changes and deliver learning experiences that enable professionals to make a bigger impact.
Liz earned her M.B.A. in public accounting from Pace University. She is a member of the American Institute of Certified Public Accountants and Pennsylvania Institute of Certified Public Accountants.

Representative Contact Information:

800.778.7436
Email: info@surgent.com
201 N. King of Prussia Road, Suite 370
Radnor, PA 19087