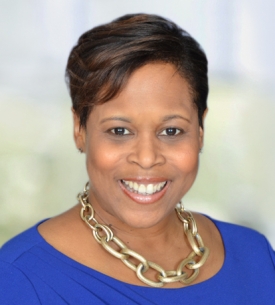 BAP Professional Partner Representative:
Jennifer Neal, National Associate Director, Campus Inclusion & Diversity
BAP Professional Partner Organization/Association: KPMG LLP
How to Leverage Professional Partner Resources:
KPMG can assist the student members of Beta Alpha Psi by presenting on topics of interest in the fields of Auditing, Tax , and Management Consulting, career development, internships, leadership development, IFRS, Personal Branding and Global Opportunities just to name a few. KPMG is a leader in many technical fields of interest to Beta Alpha Psi student members and we have been active in all of the local chapters.
About KPMG LLP:
The 137,000 people within KPMG member firms worldwide provide a range of professional services that help clients to meet challenges and respond to opportunities. We provide Audit, Tax, and Advisory services, delivering a globally consistent set of multidisciplinary financial and accounting skills and capabilities based on deep industry knowledge.
About Jennifer Neal:
Jennifer Neal currently serves as the National Associate Director-Campus Inclusion & Diversity for KPMG, LLP. In this role, Jennifer has served as KPMG's national liaison for several of the largest nonprofit membership associations dedicated to increasing the pipeline for diverse students in accounting, finance and other related business professions (NABA, ALPFA, ASCEND). Traveling throughout the United States, she promotes KPMG's Inclusion and Diversity principles while educating students on the many opportunities available within Public Accounting. Jennifer was instrumental in creating the KPMG Future Diversity Leadership (FDL) Program, the firm's first national diversity leadership program. Now called "RISE", the program focuses on the early recruitment of diverse freshmen and sophomores business students interested in careers at KPMG.
Over her two decades with KPMG, Jennifer has provided guidance and mentorship to over 1,000 students from campuses around the United States. As a proud graduate of an HBCU, Jennifer is currently working with the Historically Black Colleges & Universities (HBCU) Dean's Summit to promote KPMG opportunities and soft skills training to business programs on campuses across the country.
Jennifer is passionate about extending her network to connect students with mentors so that they can attain and excel in accounting careers. She is an advocate for diversity and inclusion initiatives within business education and represents KPMG on numerous diversity committees within the AICPA and the American Accounting Association. When not traveling the country visiting colleges and universities, she prides herself on being a connoisseur of fine cuisine, often asked for dining recommendations from her friends and colleagues. She currently resides in Northern Virginia and is a proud graduate of Hampton University.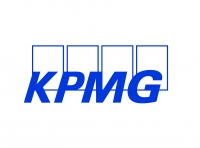 Representative Contact Information:
Email: jmneal@kpmg.com
Website