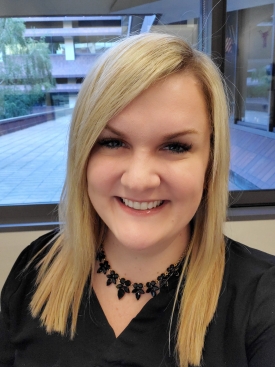 Jordan Erickson
BAP Professional Partner Organization:
Chevron Corporation
BAP Professional Partner Representative: Jordan Erickson, Manager of Chevron's Finance Development Program
How to Leverage BAP Professional Partner Resources:
Chevron can assist the student members of Beta Alpha Psi by presenting on career or technical related topics in the fields of finance/accounting, energy accounting, international careers for accountants, career development and advancement, recruitment process and internships. Chevron representatives have expertise in many technical and soft-skills disciplines, which student chapters can leverage at local chapter meetings.
About Chevron Corporation:
Chevron is one of the world's leading integrated energy companies and is headquartered in San Ramon, California with another major Finance hub in Houston, Texas. Our success is driven by our people and their commitment to delivering industry-leading results and superior stockholder value in any business environment. We do this by operating responsibly, applying advanced technologies, capturing new high-return opportunities, and executing with excellence in a socially and environmentally responsible manner. We explore for, produce and transport crude oil and natural gas; refine, market and distribute transportation fuels and lubricants; manufacture and sell petrochemicals and additives; and develop and deploy technologies that enhance business value in every aspect of the company's operations. We take great pride in enabling human progress by developing the energy that improves lives and powers the world forward.
The accounting/finance department provides a full range of finance, accounting and analytical services to Chevron's many business units. Chevron utilizes leading edge financial software and emphasizes continuous learning for its accounting and financial professionals. Our opportunities include a development program which provides members with a variety of challenging rotational assignments that enhance their existing skill sets and expose them to both corporation & operating company environments; as well as various accounting/financial analyst jobs throughout the corporation.
About Jordan Erickson:
Jordan is the Manager of Chevron's Finance Development Program (FDP). Her responsibilities include recruiting and hiring accounting & finance undergraduates in addition to managing the development of employees during their rotations on the program. Jordan earned her Bachelor's in Business Administration (Corporate Finance focus) from the University of Texas at Austin. She joined Chevron following her graduation in 2007 as a member of the Finance Development Program. Since completion of her FDP assignments, Jordan has held numerous positions of increasing responsibility supporting Chevron's Upstream and Finance Shared Services organizations. Her most recent assignment prior to becoming the FDP Manager was in the Finance Digitalization organization as a Data Analytics Advisor.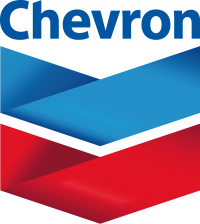 Representative Contact Information:
Chevron Corporation
6001 Bollinger Canyon Road
San Ramon, CA 94583
Email: Jordan.Erickson@chevron.com
Website