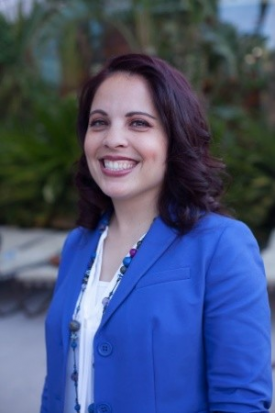 BAP Professional Partner Representative:
Karina Khadaran, Marketing and Business Development Manager
BAP Professional Partner Organization: UWorld Roger CPA Review
How to Leverage BAP Professional Partner Resources:
UWorld Roger CPA Review can serve members of Beta Alpha Psi by providing professional development presentations and consultations on the CPA Exam application process, structure and content, proven study techniques for passing the exam, networking and interviewing best practices, various paths for an accounting career, new hire professional etiquette and other relevant topics. Members can register for free trial access to UWorld Roger CPA Review for assistance in their current accounting classes.
About UWorld Roger CPA Review:
At UWorld Roger CPA Review, the mission is simple: to change the way students learn to achieve maximum efficiency. With the power of new SmartPath Predictive Technology™, future accountants are empowered to achieve their career goals through impactful, data-driven learning – faster than ever before. UWorld Roger CPA Review is proud to provide innovative products and services that students not only need, but love, making it the choice program among the profession's top universities and firms. Over 200,000 students have reached their goal with UWorld Roger CPA Review. It's your turn.
BAP Student Resources:
Members may also take advantage of the UWorld Roger CPA Review University Student Discount which provides 10% off of all UWorld Roger CPA Review Courses and Products: https://www.rogercpareview.com/cpa-courses/discounts/current-college-student
About Karina Khadaran, PHR, SHRM-CP:
Karina Khadaran is the Marketing & Business Development Manager at UWorld Roger CPA Review. She graduated with a Degree in Accounting from Montclair State University and started her career as an auditor with Deloitte. Having a passion for the people side of the profession, Karina transitioned into a Human Resources role within Deloitte and, subsequently, as a Campus Recruiter with KPMG. In her current role, Karina is primarily responsible for account management for the Top 30 public accounting firms in the U.S., developing strategic initiatives for those accounts to ensure their professionals achieve their CPA goals.

Representative Contact Information:
UWorld Roger CPA Review
9111 Cypress Waters Blvd,
Suite 300
Dallas, TX 75019
732.630.2005
Email: kkhadaran@uworld.com