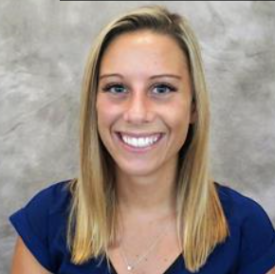 BAP Professional Partner Representative:
Katelyn Peker, Northeast Campus Recruiting Lead
Professional Partner Organization: Protiviti
How to Leverage BAP Professional Partner Resources:
Protiviti specializes in consulting withing finance, technology, operations, data, analytics, governance, risk and internal audit, which are rewarding fields for accounting, finance, and business technology professionals. We can assist BAP students in understanding these alternate career paths. Additionally, we can provide BAP students with insights on a variety of key issues and topics within financial services, technology, career readiness, internship skills and other critical areas impacting today's college students. Finally, we can help BAP students to understand life as a consultant, in terms of the challenges and successes, the opportunities and the benefits, and the unique experiences that this line of work can offer.
About Protiviti:
Protiviti (www.protiviti.com) is a global consulting firm that delivers deep expertise, objective insights, a tailored approach and unparalleled collaboration to help leaders confidently face the future. Protiviti and our independent and locally owned Member Firms provide clients with consulting and managed solutions in finance, technology, operations, data, analytics, governance, risk and internal audit through our network of more than 85 offices in over 25 countries. We are committed to attracting and developing a diverse workforce of professionals who share the common value of collaboration. As an organization, we believe that by teaming together and with our clients, we can see beyond the surface of problems that organizations face and discover opportunities to help them face the future with confidence.
Named to the 2020 Fortune 100 Best Companies to Work For® list, Protiviti has served more than 60 percent of Fortune 1000 and 35 percent of Fortune Global 500 companies. The firm also works with smaller, growing companies, including those looking to go public, as well as with government agencies. Protiviti is a wholly owned subsidiary of Robert Half (NYSE: RHI). Founded in 1948, Robert Half is a member of the S&P 500 index.
About Katelyn Peker:
Katelyn is the Campus Recruiting Lead for Protiviti's Northeast region, based in its New York, New York office, and has been with the organization since 2010 and interned at Protiviti in 2009. Her role includes developing and executing the campus recruiting strategy across the Northeast region and core schools. She leads the Northeast Intern Program and Summer Leadership Conference for the region. Katelyn has a passion for helping individuals match their skills and goals for them to discover their true career paths to success. Katelyn holds a Bachelor's degree in Business and Technology from Stevens Institute of Technology.

Representative Contact Information:
Protiviti
888 Seventh Avenue, Floor 13
New York, NY 10106
603.682.2498
Email: katelyn.peker@protiviti.com
LinkedIn | Website