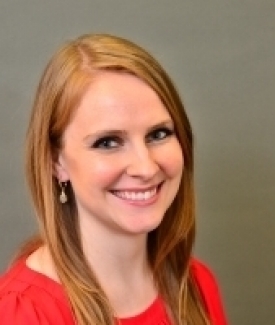 BAP Professional Partner Representative:
Merridith (Schifferdecker) Kauten, CAE, Manager, University Relations, Americas
BAP Professional Partner Organization/Association: CFA Institute
About CFA Institute:
CFA Institute is the global association of investment professionals that sets the standard for professional excellence and credentials. The organization is a champion of ethical behavior in investment markets and a respected source of knowledge in the global financial community. Our aim is to create an environment where investors' interests come first, markets function at their best, and economies grow. There are more than 168,000 CFA charterholders worldwide in 164 markets. CFA Institute has 10 offices worldwide and there are 157 local member societies. For more information, visit www.cfainstitute.org or follow us on Twitter at @CFAInstitute and on Facebook.com/CFAInstitute.
About Merridith Kauten, CAE:
Merridith joined CFA Institute in 2007 and currently serves as the Manager of University Relations for the Americas region. Merridith builds awareness of CFA Institute in the academic community by assisting in the development and execution of university and student-oriented initiatives, including the University Affiliation Program. She is responsible for building relationships with universities in the region.
Merridith holds a BS in Public Policy and Administration with a minor in Economics from James Madison University. In 2013, she earned her CAE (Certified Association Executive) credential from ASAE, which designates association professionals who demonstrate the knowledge essential to manage an association in today's challenging environment.

Representative Contact Information:
CFA Institute
915 East High Street
Charlottesville, VA 22902 USA
Email: merridith.kauten@cfainstitute.org
Website