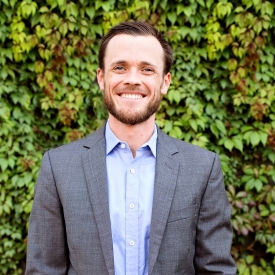 BAP Professional Partner Representative:
Michael Whitmire, CEO and Co-founder
Professional Partner Organization: FloQast
About FloQast:
FloQast automates common accounting workflows helping to streamline and make them more efficient. Whether automating reconciliations, documentation requests or other workflows such as the month-end close, financial reporting, or payroll, FloQast's suite of easy-to-use and quick-to-deploy solutions enhances the way accounting teams already work so they can work smarter, not harder.
About Michael Whitmire:
Mike Whitmire, CPA*, is CEO and Co-founder of FloQast, a provider of accounting workflow automation software created by accountants for accountants to help them work smarter, not harder. Prior to founding FloQast, Mike was part of the accounting and finance team at rapidly-growing Cornerstone OnDemand. It was during the Los Angeles-based tech company's preparations for its IPO that Mike first composed the idea for what would become FloQast.
Mike began his career in audit at Ernst & Young, where his focus was on media and entertainment. During his time at EY, he performed public company audits, opening balance sheet audits, cash to GAAP restatements, compilation reviews, international reporting, merger and acquisition audits, and SOX compliance testing. Mike graduated from Syracuse University with a Bachelor's degree in Accounting.
* Inactive


Representative Contact Information:
FloQast Headquarters
14721 Califa Street
Los Angeles, CA 91411
818-698-8262
Email: mike@floqast.com