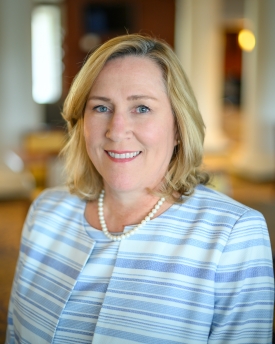 BAP Professional Partner Representative:
Millissa S. Allen, Managing Director and Global Head, Fundamentals of Alternative Investment
BAP Professional Partner Association/ State Society: The CAIA Association
About CAIA
The CAIA Association is a global professional credentialing body dedicated to creating greater alignment, transparency, and knowledge for all investors, with a specific emphasis on alternative investments. A Member-driven organization representing professionals in more than 95 countries, CAIA Association advocates for the highest ethical standards.
While the current trajectory in the alternatives industry points to continued growth, it has become increasingly difficult to keep up with the ever-widening spectrum of alternative asset products, strategies, and the regulations surrounding them. As the leader in alternative investment education, CAIA Association seeks to act as the catalyst for the best and most current knowledge and practices in the industry. Our curriculum staff and contributors are among the most highly regarded. Our programs – the CAIA Charter, the Financial Data Professional designation, and the Fundamentals of Alternative Investments certificate program – offer critical levels of access to a comprehensive curriculum. Since 2002, the CAIA mission stands strong:
Establish the CAIA designation as the benchmark for alternative investment education worldwide,
Promote professional development through continuing education, innovative research, and thought leadership,
Advocate the highest standards of professional ethics, and
Provide a network for industry professionals to connect globally.
CAIA Fundamentals Student Discount:
In a self-paced, 20-hour, online course, Fundamentals offers a base of knowledge in alternative investments. Designed for anyone who wants to build a functional knowledge, the Fundamentals of Alternative Investments certificate program will help you Propel your career in financial markets. Get a practical foundation in alternative investments with the Fundamentals of Alternative Investments certificate program.
The Fundamentals certificate program gives you:
Access: Presented in an engaging, conversational video format
Flexibility: 20 one-hour modules online, plus three bonus modules covering liquid alts, opportunities in private credit, and, a brand new module on ESG.
Accountability: A quiz requiring 70% proficiency at the end of each module confirms your understanding
Knowledge: Created and taught by CAIA's alternative investment experts
Coverage: Your guide to the core concepts in alternative investments
You learn at your own pace (complete the program within a year) and are eligible for continuing education hours for the CIMA®, CIMC®, CPWA®, NASBA and CFP® designations and is CECAP accredited.
Retail price for the Fundamentals is $895. The CAIA Association is offering Beta Alpha Psi members and candidates the Fundamentals program for $295. To receive the discount and more information on the CAIA Fundamentals course email fundamentals@caia.org.
About Millissa S. Allen:
Millissa joined CAIA Association in September 2013. Ms. Allen, who earned her CAIA Charter in 2012, oversees strategic initiatives to promote the CAIA program and deepen industry relationships throughout the USA and Canada. Prior to joining CAIA, Ms. Allen served as Director of Sales Operations at Hatteras Funds for eight years, where she managed client relationships, orchestrated multi-level marketing campaigns, led sales and marketing training, and managed more than 100 sales-related events per year. Ms. Allen brings tremendous energy, expertise, and innovation to CAIA's efforts to introduce the CAIA Charter to new audiences and to expand CAIA's visibility within companies already dedicated to promoting the CAIA Charter internally. Ms. Allen received her Bachelor of Arts degree from the University of Maryland.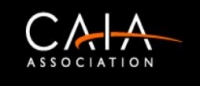 Representative Contact Information:
CAIA Association
100 University Drive
Amherst, MA 01002
Email: mallen@caia.org
Website