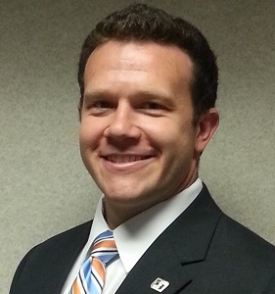 BAP Professional Partner Representative:
Nick Milazzo, Recruiting Partner - Finance, Accounting & Audit
BAP Professional Partner Organization/Association: Fifth Third Bank
How to Leverage Professional Partner Resources:
Fifth Third Bank is committed to growing and nurturing the careers of young professionals. We provide a wide range of career development, beginning with our leadership programs and on campus recruiting. Fifth Third Bank has an extensive career portal at: https://www.53.com/careers.
About Fifth Third Bank:
Fifth Third Bancorp is a diversified financial services company headquartered in Cincinnati, Ohio. The Company has $122 billion in assets and operates 15 affiliates with 1,325 full-service Banking Centers, including 106 Bank Mart® locations open seven days a week inside select grocery stores and 2,415 ATMs in Ohio, Kentucky, Indiana, Michigan, Illinois, Florida, Tennessee, West Virginia, Pennsylvania, Missouri, Georgia and North Carolina. Fifth Third operates four main businesses: Commercial Banking, Branch Banking, Consumer Lending, and Investment Advisors. Fifth Third also has a 33% interest in Vantiv Holding, LLC. Fifth Third is among the largest money managers in the Midwest and, as of December 31, 2012, had $308 billion in assets under care, of which it managed $27 billion for individuals, corporations and not-for-profit organizations. Investor information and press releases can be viewed at www.53.com. Fifth Third's common stock is traded on the NASDAQ® National Global Select Market under the symbol "FITB." Fifth Third Bank. Member FDIC.
About Nick Milazzo:
Nick graduated from Miami University with a Bachelors of Science in Accounting and a minor in Management Information Systems. He began his career as an accountant for Credit Financial Services, LLC before transitioning into an external recruiting role with Partner Finance. With Partner Finance, Nick focused on the direct hire and contract placement of accounting and finance professionals in the Cincinnati area. Nick joined Fifth Third Bank as a Talent Acquisition Consultant in the spring of 2013, supporting the Finance and Audit departments. Having spent time as an accountant and a recruiter, Nick has developed a keen insight into finance career paths and how recent graduates can maneuver the business world to achieve their long term career goals.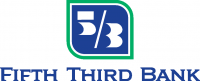 Representative Contact Information:
Fifth Third Bank
38 Fountain Square Plaza / Cincinnati, OH 45263
513.534.5041
Email: nick.milazzo@53.com
LinkedIn | Website