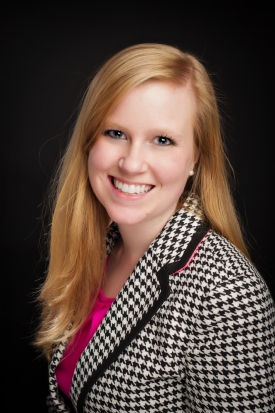 BAP Professional Partner Representative:
Rebekah Brown, CPA, Director of Development
BAP Professional Partner Association/State Society: Maryland Association of CPAs
About Maryland Association of CPAs (MACPA):
The Maryland Association of Certified Public Accountants, established in 1901, is a "community of success" where CPAs and accounting and finance professionals turn to cultivate their professional growth. We exist to help our members CONNECT in strategic ways to each other and the broader business community, PROTECT their professional interests, and ACHIEVE in their careers through state of the art learning and resources. The MACPA represents more than 8,000 accounting and finance professionals in the state of Maryland and beyond. Although the state of Maryland holds a relatively small footprint, through MACPA's subsidiary, The Business Learning Institute, the MACPA enjoys international thought leadership.
Benefits to Becoming a Member of Maryland Association of CPAs:
Free student membership in the MACPA offers the following opportunities:
Discounted and free professional learning, networking and volunteer events
Eligibility for MACPA scholarships and MACPA's Student Leadership Academy
Guidance in the CPA licensure process through our CPA Guide
Access to mentorship through MACPA's Mentor Program
Subscription to The Statement — MACPA's member magazine and MACPA weekly e-newsletter
Discounts on CPA Exam review products and courses
How to Become a Member/Student Member of Maryland Association of CPAs:
All student pursuing a degree in accounting and planning a career as a CPA are invited to join MACPA as a student member. To join, visit: https://www.macpa.org/for-students/
About Rebekah Brown:
Rebekah Brown is a CPA who is passionate about the bright future of the accounting profession. As part of her role at the Maryland Association of CPAs and the Business Learning Institute, Rebekah frequently presents to groups both locally and nationally on the future of the profession. Rebekah is a certified Insight to Action facilitator, having guided firms, non-profits and accounting professionals in the United States and Canada in the strategic planning process. In 2017 Rebekah was named one of the "20 Under 40 Superstars Who are Helping to Advance the Accounting Profession" by CPA Practice Advisor.
Rebekah earned a Bachelor's degree in Business Administration dual specializing in Accounting and Sports Management from The Max M. Fisher School of Business at The Ohio State University in 2009. She earned her CPA in 2011. After two public accounting internships and three years as an Audit staff and senior at a Top 100 firm, Rebekah decided to leave public accounting and use her talents and experiences to work for the profession rather than inside it.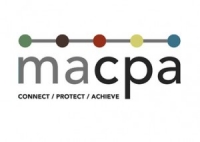 Representative Contact Information:
Maryland Association of CPAs
901 Dulaney Valley Road Suite 800
Townson, MD 21204
443.632.2320
Email: rebekah@macpa.org
Website | Twitter | Facebook