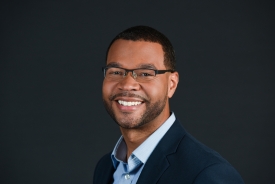 BAP Professional Partner Representative:
Ryan Hirsch, Senior Director, Head of Market Development
BAP Professional Partner Organization: Surgent Professional Education
How to Leverage Professional Partner Resources:
Surgent CPA Review can serve the members of Beta Alpha Psi by presenting on topics related to career advancement, professional credentialing, CPA Exam application process, CPA Exam preparation tips, CPA Exam changes, writing skills, communication skills, and job opportunities for the new CPA. As a national company, various representatives of Surgent CPA Review are available to present at BAP chapter meetings on these topics.
About Surgent Professional Education:
Surgent Professional Education offers a focused and streamlined approach to passing the CPA Exam. Our initial approach is to identify and systematically break down the specific, difficult topics into manageable sections, making it easier for students to focus and master these areas tested on the exam. We review hundreds of multiple choice questions and simulations in class, providing exceptional strategies, and tips throughout the course.
While guiding our students to their ideal study schedule, our strategy is to avoid longer-length lectures offering a comfortable "at-your-own-pace" learning environment for any attention span. This allows our students to grasp each concept thoroughly, improving retention while combining the building blocks that connect all the necessary topics tested on the exam. Review the lecture - complete the questions on the software - master the topic- and move on to the next area. Within a few weeks, students will be ready to take a section of the CPA exam.
BAP Student Discounts:
Surgent Professional Education is pleased to provide a 20% discount to our CPA Review course (full review or single section) to all BAP students. Additionally, if you are a graduating BAP member, we want to offer you a free section of our CPA Review as our graduation gift to you. Simply contact us at cpareview@surgent.com or 800-778-7436, ext. 402 to claim your gift or take advantage of your discount. Because our program does not expire, you do not need to wait until you are eligible to start your access.
About Ryan Hirsch:
Ryan Hirsch serves as the Senior Director, Head of Market Development for Surgent Professional Education. In this role, he leads a team of market development professionals who are responsible for increasing awareness and market penetration of Surgent Exam Review products and tools within accounting firms, colleges and universities. He is also responsible for developing weekly, monthly and quarterly business reports, which he communicates updates regarding his team's performance through dashboards, data management platforms and other tracking systems. Hirsch has more than 10 years of experience working in the accounting, healthcare and education industries, and he is committed to helping current and future business professionals prepare to excel and elevate in their careers.
Mr. Hirsch earned his Master of Education degree in Leadership and Organizational Performance from Vanderbilt University's Peabody College. Hirsch obtained his bachelor's degree in Mass Media Communications from Clark Atlanta University.
Before joining Surgent, Mr. Hirsch served as the Vice President for NASBA's Center for the Public Trust (CPT), where he worked to develop and promote ethical business leaders. He also worked in the Strategic Marketing Department of Vanderbilt University Medical Center and in the Communications Department of NASBA.
Mr. Hirsch serves on the Youth About Business Alumni Advisory Board, which helps train middle and high school students on the fundamentals of business and entrepreneurship. He is a member of Alpha Phi Alpha Fraternity, Inc. and serves as an INROADS alumni volunteer. Mr. Hirsch was also selected as a finalist for the 2016 Middle Tennessee SHRM Human Resources Professional of the Year Award.
Although he was born and raised in Nashville, TN, Mr. Hirsch currently lives in Ponte Vedra, Florida. In his spare time, he enjoys watching sports, going to the beach and spending time with friends and family.


Contact Information:
201 N. King of Prussia Road, Suite 370
Radnor, PA 19087
(610) 688-4477, ext. 654
Email: hirschr@surgent.com
Website