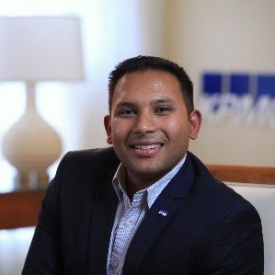 BAP Professional Partner Representative:
Thivantha "T" Kurera, National Associate Director University Relations & Campus Recruiting
BAP Professional Partner Organization/Association: KPMG LLP
How to Leverage Professional Partner Resources:
KPMG can assist the student members of Beta Alpha Psi by presenting on topics of interest in the fields of Auditing, Tax , and Management Consulting, career development, internships, leadership development, IFRS, Personal Branding and Global Opportunities just to name a few. KPMG is a leader in many technical fields of interest to Beta Alpha Psi student members and we have been active in all of the local chapters.
About KPMG LLP:
The 137,000 people within KPMG member firms worldwide provide a range of professional services that help clients to meet challenges and respond to opportunities. We provide Audit, Tax, and Advisory services, delivering a globally consistent set of multidisciplinary financial and accounting skills and capabilities based on deep industry knowledge.
About Thivantha "T" Kurera:
Thivantha "T" Kurera earned a BS degree in business administration from the Marshall School of Business along with a Masters of Accounting degree from the Leventhal School of Accounting at the University of Southern California. He started his career in the KPMG Los Angeles Audit practice in 2003 and advanced to Senior Associate specializing in clients within the Entertainment and Oil & Gas industries. In 2006 he joined KPMG's University Relations and Campus Recruiting Team and is a National Associate Director with various marketing and strategy roles along with serving as the Business Unit Recruiting Lead for the Pacific South West Tax Practice. T also actively volunteers as a mentor to low-income youth and participates in various community outreach programs including serving as the Advisory Board Chair for the James A. Foshay Learning Center Academy of Finance.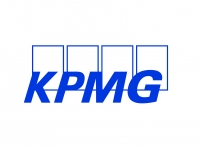 Representative Contact Information:
KPMG LLP
550 South Hope Street Suite 1500
Los Angeles, CA 90071
213.533.3076
Email: tkurera@kpmg.com
Website