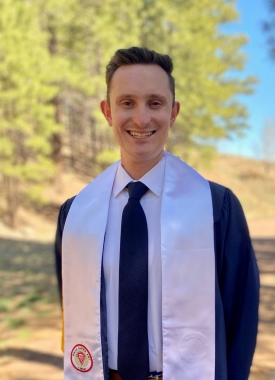 Justin Schendelman
Regional Alumni Representative: Midwest
Justin is an Associate Auditor with Heinfeld, Meech & Co., P.C. He joined the Scottsdale, AZ office and works with Governmental entities, school districts, Cities/Towns, and NPOs. Justin graduated with B.S. degrees in Accounting and Marketing from Northern Arizona University in 2021.
While earning these degrees at NAU's Flagstaff Mountain campus, Justin was a member of the Delta Upsilon chapter of Beta Alpha Psi. He served as the Chapter's Vice President of Administration, Vice President of Service Events, and was elected as chapter President for his final year.
After graduating in the Spring of 2021, Justin has been elected to serve as the 2021-2022 Midwest Regional Alumni Representative. He is honored to represent students and alumni of BAP to make sure that their voices are heard and that students can continually grow and develop within all chapters of Beta Alpha Psi.
Contact Information:
Email: Justin.schendelman@heinfeldmeech.com
LinkedIn: www.linkedin.com/in/justin-schendelman