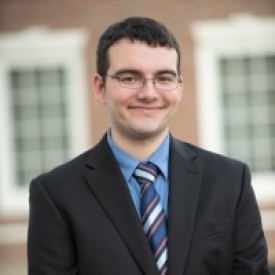 Justin Weitbrecht
Regional Alumni Representative: Atlantic Coast
Justin Weitbrecht is an Audit Assistant in the Deloitte Boston office. He graduated from Stonehill College with a Bachelor of Science in Business Administration in 2020, as an Accounting major with a double minor in Economics and Management Information Systems.
While at Stonehill College, Justin was a member of the Mu Omega chapter of Beta Alpha Psi and served as chapter President during his senior year. Justin also served as the Treasurer of the Accounting Association club, and later as President. He was named the Financial Executives International Boston Chapter Outstanding Senior, the Southern New England Chapter of the Institute of Auditors Outstanding Auditing Student, and winner of Stonehill College's J. Richard Anderson Leadership Award.
As someone who experienced the benefits of Beta Alpha Psi membership firsthand, Justin is excited to ensure Atlantic Coast student voices are heard, and that the value of being a part of Beta Alpha Psi is achieved.
Contact Information:
Email: juweitbrecht@deloitte.com
LinkedIn: www.linkedin.com/in/jweitbrecht/