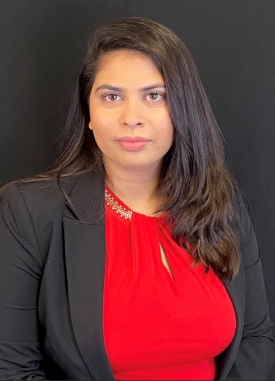 Neha Tahir
Regional Alumni Representative: Missouri Valley and Rocky Mountain
Neha Tahir is a Audit Associate at RSM in St. Louis office. Neha graduated from Southeast Missouri State University with a Bachelor of Science in Accounting (Honors) and with a minor in Management in Spring 2020. During her time in university, Neha was involved in Beta Alpha Psi, Emerging Leaders, Presidential Leadership Academy, DECA, and Phi Beta Lambda.
During her time at the Mu Xi Chapter of Beta Alpha Psi, Neha served as the Reporting Secretary in 2019 and leaded the Best Practice group in 2020.
Neha is proud to be represent the students and alumni of Missouri Valley and Rocky Mountain of Beta Alpha Psi and will make sure any concerns and issues will be brought to the attention of the Beta Alpha Psi staff. Whenever Neha is free, she likes to spend time with friends and family, try new things, and travel.
Contact Information:
Email: nxtahir1s@gmail.com
Phone: 573.620.3968
LinkedIn: https://www.linkedin.com/in/neha-tahir