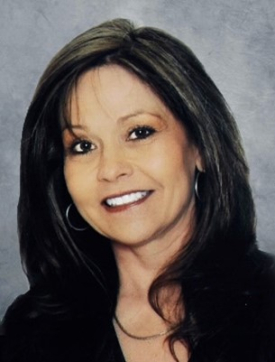 BAP Professional Partner Representative:
Wanda K. McClenahan, CAE, Director, University Relations, Americas
BAP Professional Partner Organization/Association: CFA Institute
About CFA Institute:
CFA Institute is the global association of investment professionals that sets the standard for professional excellence and credentials. The organization is a champion of ethical behavior in investment markets and a respected source of knowledge in the global financial community. Our aim is to create an environment where investors' interests come first, markets function at their best, and economies grow. There are more than 168,000 CFA charterholders worldwide in 164 markets. CFA Institute has 10 offices worldwide and there are 157 local member societies. For more information, visit www.cfainstitute.org or follow us on Twitter at @CFAInstitute and on Facebook.com/CFAInstitute.
About Wanda K. McClenahan, CAE:
Wanda K. McClenahan, CAE, is the Director of University Relations, Americas at CFA Institute. She is responsible for developing and executing outreach strategies and programs to raise awareness of the organization and its educational programs in the academic community.
Wanda joined CFA Institute in 2003, following 10 years at the University of Virginia as Senior Public Relations Specialist where she was instrumental in increasing television media exposure and coverage.
Wanda earned a BSBA from the State University of New York Empire State College and an MBA from the University of Massachusetts Dartmouth. She holds the professional designation of Certified Association Executive (CAE) from the American Society of Assocation Executives.
Representative Contact Information:
CFA Institute
915 East High Street
Charlottesville, VA 22902 USA
Email: wanda.mcclenahan@cfainstitute.org
Website