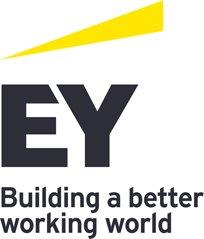 Beta Alpha Psi Inclusive Leadership Award
Sponsored by: EY
Given the virtual nature of this academic year, EY is reassessing how to best sponsor the Inclusive Leadership award. EY remains committed to diversity and inclusion and looks forward to continuing its sponsorship of the award. More to come.
Overview
At EY, we're truly committed to building a better working world for our people, our clients, and our communities. And building a better working world begins with helping our people realize their potential as individuals.

We put enormous thought and effort into making EY a leader in our industry, and one of the most important components of that is a diverse, inclusive environment that respects all people — and everything they bring to the table. We believe that when differences are celebrated, talented people from all backgrounds have the chance to develop, advance and make more meaningful contributions to our clients and our culture.

At EY, all of our people know how to seek and integrate diverse perspectives to create high performing teams that deliver exceptional client service. Our success, and the success of our clients, depends on it.

Are you an inclusive leader?

Success in today's global marketplace means you need to be able to think, learn and act inclusively. Are you ready to help us build a better working world by leveraging the power of diverse perspectives?

This is your chance to show us you can make a meaningful impact by enhancing diversity and leading inclusively!
Prize/Award
EY will provide a series of monetary awards in two parts:
Initially, up to ten chapters will receive awards of $500 to support the implementation of a proposed idea that will positively impact diversity and inclusiveness.
Following the implementation, final awards in the amounts of $2,500 for one chapter, $2,000 for one chapter and $1,250 for three chapters will be awarded to those that have made a positive impact on diversity and inclusiveness within Beta Alpha Psi and/or their respective school or community.
Eligibility
All chapters are eligible to submit the initial abstract.
Process
Chapters submit a written proposal outlining why developing inclusive leaders is important to the chapter in preparing them for the global workforce. Also, chapters provide a detailed strategy outlining how they will enhance diversity and provide opportunities for members to think, learn and act inclusively and include a detailed action plan defining project objectives, desired outcomes and how funds would be spent.
Award Process
Winners are determined by EY.
Contact
For more information please contact paige.sacks@ey.com
Other Information
For more information, please refer to the award overview document.