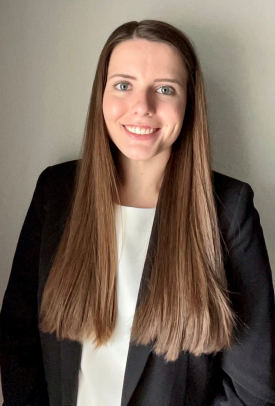 Kayla Dollar
Mid Year Representative: Rocky Mountain/Southeast
Kayla Dollar is an Audit Associate at KPMG in Orlando, FL. She graduated from the University of Alabama at Birmingham in the Spring of 2021 with a Bachelor of Science in Accounting. In 2022, Kayla graduated with a Master's Degree in Professional Accounting from the University of Wisconsin – Milwaukee where she worked as a teaching assistant and advisor for accounting students.
During her time at UAB, Kayla served as an active member of the Delta Chi chapter. She attended the mid-year meeting for the Southeast in 2019 and participated in the 100th anniversary meeting in Chicago, IL. During this time, she focused on gaining exposure to potential career opportunities by attending networking events and completing internships with Wells Fargo, Disney, and KPMG.
Outside of work, Kayla actively volunteers with an animal rescue group and spends her weekends playing in a sand volleyball league.
She is excited to serve as the 2023 – 2024 Southeast and Rocky Mountain Mid-Year Representative. Kayla is thankful for this opportunity to give back to such a wonderful organization. Please do not hesitate to reach out with any questions throughout this academic year.