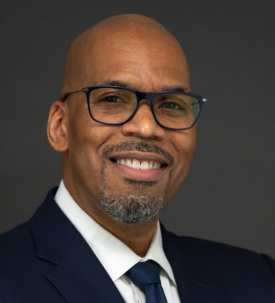 BAP Professional Partner Representative:
Calvin Harris, Jr.; CPA
BAP Professional Partner Association/State Society: The New York State Society of CPAs
About The NYSSCPA
The New York State Society of CPAs (NYSSCPA) is the oldest and third largest State Society. Since our inception in 1897, CPAs and financial professionals have achieved great success in their careers through our membership program. Our member benefits include in-person and online networking opportunities, CPE courses and conferences, over 50 committees with in-depth focuses and specializations, the CPA Journal, our other award-winning publications, and much more.
Today, our membership consists of approximately 20,000 CPAs, lawyers, bankers, students and other professionals from associated industries. Join them today to make an amazing investment in your career.
Benefits to Becoming a Member of the NYSSCPAs
Membership
NYSSCPA membership is FREE for accounting students. By joining a society of CPAs, you can learn from experienced accounting professionals and access resources to prepare for your future. Apply today.
Scholarships
The NYSSCPA's 501(c)(3) Moynihan Scholarship Fund supports building the CPA pipeline through high school summer immersion programming called the Career Opportunities in the Accounting Profession (COAP) program and university/college scholarships for students interested in becoming an accountant.
Jobs and Internships
Your complimentary student membership gives you access to the NYSSCPA Career Center where you can post your resume, get coaching and find jobs and internships. As a member, you also get advance notice for the Society's career fairs.
About Calvin Harris, Jr., CPA
Calvin Harris Jr., CPA, is the Chief Executive Officer of the New York State Society of CPAs.
Harris has over 30 years of executive-level experience in working with complex organizations. During his career, he has served as a Chief Financial Officer, auditor, forensic accountant, consultant and entrepreneur.
A graduate of Morehouse College in Atlanta, Ga., Harris is the former Senior Vice President and Chief Financial Officer of the historic National Urban League (NUL), based in New York City. Prior to the NUL, Harris served as the Chief Financial Officer of Baltimore City Community College, along with leadership roles at the United Nations Foundation, NeighborWorks America, Legal Services Corporation and Aeras Global TB Vaccine Foundation. His career began as an auditor at Arthur Andersen LLP.
Harris was the 24th Chairman of the Board and National President of the National Association of Black Accountants (NABA). With a late mother who was a high school bookkeeping teacher, he knew from an early age that he wanted to be a CPA. He has devoted much of his career to promoting, enhancing and strengthening the accounting profession.
Harris is a native of Maryland but resides in New York.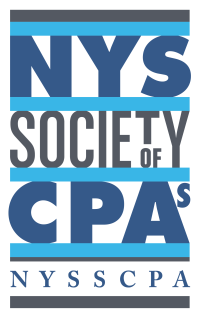 Representative Contact Information
New York State Society of Certified Public Accountants (NYSSCPA)
14 Wall Street
19th Floor
New York, NY 10005
Email
Website