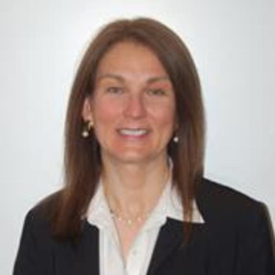 BAP Professional Partner Representative:
Elizabeth Gordon, International Association for Accounting Education & Research
BAP Professional Partner Association/State Society: International Association for Accounting Education and Research (IAAER)
About International Association for Accounting Education and Research:
IAAER is a global not-for-profit organization. The mission of the IAAER is to promote excellence in accounting education and research on a worldwide basis and to maximize the contribution of accounting academics to the development and maintenance of high quality, globally recognized standards of accounting practice. IAAER carries out the Association's mission by engaging in, among other things, the following activities:
Bringing an objective, research-based, academic voice to the development and approval process of international accounting and auditing standards through its relationships with various international bodies.
Active participation in the development of high quality global standards through representation on IFAC's International Accounting Education Standards Board (IAESB), the IFRS Foundation Education Advisory Group, and the IFRS Foundation Advisory Council.
Commissioning research projects in collaboration with our sponsors that contribute to the development of advances in international accounting, auditing, and educational standards.
Promoting the development of accounting faculty internationally, in cooperation with national and regional academic accounting associations, through the organization and sponsorship of international conferences, international symposia and workshops, and especially through colloquia and workshops to build the research and teaching skills capacity of accounting scholars in emerging economies.
Benefits to Becoming a Member of IAAER:
Faculty and student members of IAAER enjoy discounted access to eIFRSs. This includes the most up-to-date electronic html versions of all International Financial Reporting Standards including International Accounting Standards (IASs), Interpretations (IFRICs/SICs) and IASB-issued supporting documents-application guidance, illustrative examples, implementation guidance, bases for conclusions and all appendices. Funding for eIFRS discounted access is provided by the KPMG Foundation and KPMG LLP.
How to Become a Member/Student Member of IAAER:
To join IAAER visit http://www.iaaer.org/join/. Faculty memberships are US $45 per year. Student members are US $30 per year.
About Elizabeth Gordon:
Elizabeth A. Gordon is a Professor and Chair of the Department of Accounting at the Fox School. She specializes in the areas of financial reporting and international accounting investigating topics such as international financial reporting standards, corporate communications, executive compensation, related party transactions, accounting restatements, market development and corporate disclosure. Her research is published in top journals in her field including the Journal of Accounting Research, The Accounting Review, the Review of Accounting Studies, the Journal of Accounting, Auditing and Finance, and the Journal of Accounting and Public Policy. She serves as an associate editor for the Journal of International Accounting Research and the Journal of International Financial Management and Accounting. She is an editor, Institutional Perspectives Section, of the Journal of International Financial Management and Accounting, and an editor of the Journal of International Accounting Research.
Dr. Gordon is the Past-President of the International Accounting Section of the American Accounting Association (AAA) and serves as the Vice-President Finance of the International Association for Accounting Education and Research. She is a Past-chair of the AAA New Faculty Consortium. Dr. Gordon has taught courses in financial accounting and international accounting at the undergraduate, graduate and doctoral levels, receiving a number of teaching awards. Her well-received textbook, Intermediate Accounting, recently entered its second edition.
Dr. Gordon was an auditor with PwC and interned at the White House's Office of Management and Budget before entering academia. She received her Doctorate from Columbia University, Masters in Business Administration from Yale University and Bachelors of Science in accounting with highest distinction from Indiana University. Dr. Gordon is a licensed as a CPA in Maryland. She has been on the faculty of the Graduate School of Business at the University of Chicago, the Rutgers Business School, and a visiting professor at the University of Pennsylvania.

Representative Contact Information:
Chair, Department of Accounting
Fox School of Business and Management
Temple University
1801 Licouras Walk
403c Alter Hall
Philadelphia, PA 19122
email