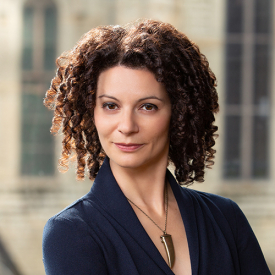 BAP Professional Partner Representative:
Jerilyn Dressler, Director of Strategic Partnerships
Professional Partner Organization: Your Part-Time Controller, LLC (YPTC)
How to Leverage BAP Professional Partner Resources:
YPTC is thrilled to be a new partner with BAP! As an accounting firm that focuses solely on providing outsourced accounting services to nonprofits, we want to demonstrate to students that their accounting degrees can be of important service to charitable organizations. We are experts in nonprofit accounting as well as best financial practices for boards. We would be thrilled to present at chapter meetings on topics such as trends and challenges in the nonprofit sector, what a career in nonprofit accounting looks like, as well as what it means to volunteer as a board member for a nonprofit organization.
About YPTC:
Your Part-Time Controller, LLC (YPTC) provides customized accounting and financial management services for over 1400 nonprofit organizations nationwide. For 30 years, YPTC has assisted nonprofit Executive Directors and Board members to accomplish their missions more effectively and efficiently. As a strategic partner to clients, YPTC has the best seat in the house for understanding a client's needs, including their cash flows, funding streams, financial concerns, and internal control challenges, which lead to customized, transformative solutions. YPTC recognizes that accounting never stops and that financial clarity and transparency are critical to its clients' organizational success. To learn more about YPTC's staff, client stories, and services, visit yptc.com.
About Jerilyn Dressler:
Jerilyn Dressler, CPA, has over 22 years of experience in the accounting industry. She began her career with EY, where she spent 8 years (lastly as a senior manager) auditing public companies in the media, technology, homebuilding, and advertising industries. She joined Your Part-Time Controller, LLC in 2008 serving nonprofit clients in Philadelphia as their Controller/CFO, until 2020 when she moved into a business development role. She is now the Director of Strategic Partnerships, where she helps YPTC build a national presence by developing relationships with strategic nonprofit alliances, corporations, and the media. A native of Queens, NY, Jerilyn has lived in Philadelphia since 2004, where she resides with her husband and son. She is active in her community, having co-founded and now chairing the board of the Friends of Bache-Martin, which brings resources to her Philadelphia neighborhood K-8 public school. She is also a board member of the internationally acclaimed dance company, Philadanco. In her free time, Jerilyn enjoys music, playing the drums, and traveling. Jerilyn attended the Wharton School at the University of Pennsylvania, where she received a B.S. in Economics and minored in Spanish. She is a BAP alumnus, a CPA (PA), and a CFE (inactive). Jerilyn is a member of the American Institute of CPA's, the Pennsylvania Institute of CPA's, the Association of Certified Fraud Examiners, and the Association of Accounting Marketing.

Representative Contact Information:
Jerilyn Dressler, CPA, Director of Strategic Partnerships
Your Part-Time Controller, LLC
1500 Walnut Street, Suite 1200 Philadelphia, PA 19130
215.525.3156