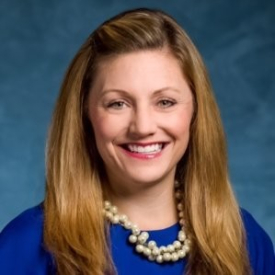 BAP Professional Partner Representative:
Kyri L. Gorges
BAP Professional Partner Organization/Association: KPMG LLP

How to Leverage Professional Partner Resources
KPMG can assist the student members of Beta Alpha Psi by presenting on topics of interest in the fields of Auditing, Tax , and Management Consulting, career development, internships, leadership development, IFRS, Personal Branding and Global Opportunities just to name a few. KPMG is a leader in many technical fields of interest to Beta Alpha Psi student members and we have been active in all of the local chapters.
About KPMG LLP:
The 137,000 people within KPMG member firms worldwide provide a range of professional services that help clients to meet challenges and respond to opportunities. We provide Audit, Tax, and Advisory services, delivering a globally consistent set of multidisciplinary financial and accounting skills and capabilities based on deep industry knowledge.
About Kyri L. Gorges
Kyri has over 18 years of experience in the public accounting industry with 6 years of client service experience and more than 10 years of fulltime recruiting responsibilities.
Kyri is one of the team leads for KPMG's university recruiter team, which executes on established in-person and virtual recruiting strategies by leading a team of professionals focused on specific schools and activities to expand and enhance our brand at our target universities.
Prior to her current role, Kyri led the local office campus recruiting efforts for KPMG in Kansas City and Des Moines, which included developing relationships with students, faculty, and career centers throughout Kansas, Missouri and Iowa. She did this through the development of campus events and office visits throughout the year, which included coordinating venues, KPMG professionals and Events and Meetings. She also managed the headcount and fiscal budgets for the Kansas City and Des Moines offices and managed student referrals for surrounding universities all over the country.
In addition to her responsibilities, Kyri has served on various national recruiting programs including Future Diversity Leaders, National Intern Training, Faculty Symposium, and the Campus Recruiting Team Meeting and was the co-lead for the Campus Ambassador program for over two years. She was recently the co-lead for the Virtual Recruiting Team that led all virtual efforts during the COVID crisis and for Global Advantage, a global campus recruiting leadership program. She serves as a People Management Leader to several team members and also participates in the mentor program as a mentor to several professionals at the firm.
She serves as an instructor for KPMG's national intern training programs and the Hiring Hire Performers class and sits on the Steering Committee of the local chapter of KPMG's Network of Women.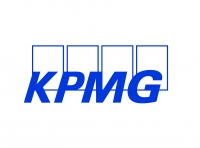 Representative Contact Information:
KPMG
1000 Walnut St., Suite 1000
Kansas City, MO 64106
(816) 802-5200

eMail
Website