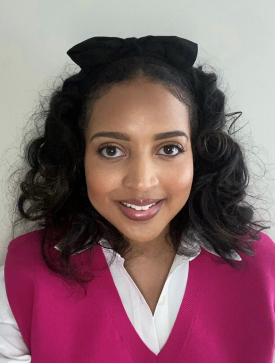 BAP Professional Partner Representative:
Teka Miller, Director of Engagement
BAP Professional Partner Association/ State Society: North Carolina Association of CPAs (NCACPA)
WHO WE ARE
From 20 members to more than 12,000, we've grown quite a bit in our hundred years! For a century now, NCACPA's primary focus has been providing superior member service. With guidance from the NCACPA Board of Directors, committees, local areas, and established strategic plan, we continue to successfully serve the accounting profession and community.
We're dedicated to monitoring changes within the profession and ensuring members receive necessary resources and updates.
To fulfill our mission (of enhancing the accounting profession and the community it serves through advocacy, connections, education, and resources), our 30+ committees, task forces, and advisory groups regularly interact with the North Carolina State Board of CPA Examiners, North Carolina General Assembly, American Institute of Certified Public Accountants, Financial Accounting Standards Board, Internal Revenue Service, and other regulators who shape state and national accounting standards.

OUR STRATEGIC INITIATIVES
Increased Advocacy & Awareness
Utilizing broad-based information sources, provide timely updates and resources on important issues.
Focus on and advocate for existing and emerging issues specific to the profession that may impact individuals and/or firms/industries.
Strengthening the pipeline of the accounting profession and positively contributing to the communities we serve (supports DEI efforts).
Enhanced Engagement
Identify existing and emerging types of professionals and provide meaningful resources to support them in their journey from students throughout their career.
Discover new means of intentionally engaging with diverse individuals and networks with limited prior exposure to the association.
Develop personally valued opportunities to engage with other professionals, the community, and other organizations.
Purposeful consideration and integration of diversity in all programs, activities, and operations of the association and Foundation.
Providing leadership & connection opportunities for stakeholders (supports DEI efforts).
Embracing Diversity, Equity, and Inclusion
Promote diversity, equity, and inclusion (DEI) within the membership, leadership, staff, and all business relationships.
Increase diversity within the profession, including supporting historically marginalized students and professionals.
Develop programs and services that reinforce the Association's commitment to Diversity, Equity & Inclusion.
Governance & Operational Effectiveness
Effective governance and operational effectiveness to support all association initiatives.
Implement efforts to continually enhance governance.
Utilize a robust data collection and analysis system to inform and support initiatives and communications programs.
Identify and implement financial sustainability opportunities.
Uphold equitable practices and policies (supports DEI efforts).
Highly Valued Professional Development
Offering learning & development to stakeholders and staff (supports DEI efforts).
Analyze the marketplace for existing and emerging PD needs and opportunities.
Meet the current and emerging personal and professional development needs of the accounting community.
Develop market-leading products and experiences to meet current and emerging needs.
Identify efficient mechanisms to deliver products and experiences through leading techniques and technology.
NCACPA Student Benefits
Student Membership
https://www.ncacpa.org/join-today/
NCACPA student membership is free for individuals who are currently enrolled in a college or university and pursuing study in an accounting related field, including an MBA.
Free student membership is also extended for up to one year after graduation.
Financial Literacy (High School)
NCACPA presentations at High Schools when asked by educators or arranged by NCCEE.
In July 2019, North Carolina passed House Bill 924 which mandates an economics and personal finance (EPF) course. Beginning with 2020 high school freshmen, students must complete this requirement prior to graduation. NCACPA is partnering with the North Carolina Council on Economic Education (NCCEE) on outreach efforts regarding this legislation.
Volunteer support for teachers learning to teach the course via NCCEE
Volunteer board support as needed
Accounting Opportunities Experience (High School)
Collaboration between AICPA and State Societies to raise awareness of accounting career opportunities among high school students through in-person and/or virtual outreach by accounting professionals.
Center for Audit Quality (CAQ) Resources (High School)
Collaboration between CAQ and state societies to bring awareness to the accounting profession though tip sheets, information guides, and cohesive branding.
Profession Integration (social media/LinkedIn/Blogs/)
Search for internship opportunities across all disciplines. NCACPA members are able to post multiple resumes and cover letters or choose a career profile that leads employers directly to them.
Summer Leadership Conference (SLC) - 2024 Dates coming soon
Designed for students in community colleges and four-year programs interested in a career in accounting. This free 4-part event is focused on developing leadership skills and immersing students in the ins and outs of the accounting profession. The conference is hosted over a 4-week period with each part lasting 90 minutes. This virtual, livestreamed event can be attended from anywhere or watched as a replay for credit at the student's convenience.
Accounting Exploration: Unveiling Pathways and Possibilities | Wednesday, November 8, 2023 | 5:00-7:30 pm
Learn directly from accounting professionals from a variety of fields at Accounting Exploration: Unveiling Pathways and Possibilities. This free virtual event hosted by the Maryland Association of CPAs, North Carolina Association of CPAs and Virginia Society of CPAs is open to everyone interested in accounting or wanting to learn more. Hear more about the ins and outs of the accounting profession and the many exciting career paths available!
Scholarships- 2023 Scholarship applications open on September 1
The NC CPA Foundation provides scholarships for community college students ($1,500), undergraduate students ($2,000), and Graduate students ($2,500)
The student resource page is a one-stop shop for all your student needs. Information about scholarships, access to the career center, accounting degrees information, and more can be found on this page.
Diversity, Equity, & Inclusion Resources
One of NCACPA's primary objectives is to support the filling of the accounting pipeline with professionals who uniquely reflect and represent our world. The greatest source of diversity, equity, and inclusion comes from our communities. This micro site allows users to dive into NCACPA's strategies and initiatives for DEI and allows for you to participate in our endeavors.
Leadership/Volunteer Opportunities
NCACPA has many avenues for your to serve and engage with your community, profession, and the association. Whether you're a student or professional member, NCACPA has a path for your to participate in a way that works for you.
Professional Connections (mentorship, relationship building)
NCACPA provides a myriad of opportunities to build and foster your networking circles and relationships through networking events, volunteer roles within the association, and through our online community platform Connect – which you can use to ask professionals in the field questions about career paths, CPA Exam study tips/recommendations, and so much more!
Exam Review Discounts
NCACPA provides student member savings through our partnership with the following:
Lambers- 30% off of all CPA Exam review products
UWorld Roger CPA- 20% off of all CPA Exam review products and UNLIMTED course access.
Surgent- 35% off any of Surgent's 4-part CPA review courses.
Gleim- 20% off all of Gleim's CPA review packages and individual sections.
Career Fairs/On Campus Presentations/Student Nights- 2023-2024 Schedule coming soon!
NCACPA collaborates with colleges and universities across the state to bring together students and professionals to provide students the opportunity the opportunity to explore and learn about different career options, meet, and interview with professionals in the field, boost public speaking skills, and so much more!
About Teka Miller:
Teka oversees the implementation of strategies, initiatives, and programs for the engagement department at NCACPA. Teka joined the association in 2018, bringing over fifteen years of not-for-profit and association experience that includes an emphasis on membership recruitment and retention, and event and strategic planning. Teka received her BA from North Carolina Wesleyan College where she studied psychology and English. Teka is a native of Washington, DC and loves to read, travel, and spend time with her family.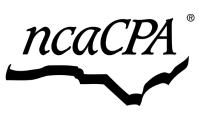 Representative Contact Information:
Teka Miller
North Carolina Association of CPAs
3100 Gateway Centre Boulevard
Morrisville, NC 27560
Email: tmilleralston@ncacpa.org
Website