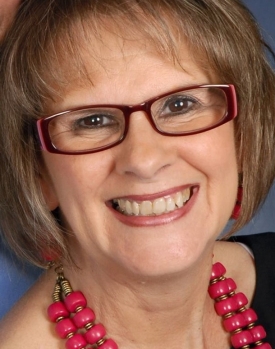 Valerie Wendt
BAP Professional Partner Organization:
Surgent CPA Review
BAP Professional Partner Representative: Valerie Wendt
How to Leverage Professional Partner Resources:
Surgent CPA Review can serve the members of Beta Alpha Psi by presenting on topics related to career advancement, professional credentialing, CPA Exam application process, CPA Exam preparation tips, CPA Exam changes, writing skills, communication skills, and job opportunities for the new CPA. As a national company, various representatives of Surgent CPA Review are available to present at BAP chapter meetings on these topics.
About Surgent CPA Review:
Surgent CPA Review offers a focused and streamlined approach to passing the CPA Exam. Our initial approach is to identify and systematically break down the specific, difficult topics into manageable sections, making it easier for students to focus and master these areas tested on the exam. We review hundreds of multiple choice questions and simulations in class, providing exceptional strategies, and tips throughout the course.
While guiding our students to their ideal study schedule, our strategy is to avoid longer-length lectures offering a comfortable "at-your-own-pace" learning environment for any attention span. This allows our students to grasp each concept thoroughly, improving retention while combining the building blocks that connect all the necessary topics tested on the exam. Review the lecture - complete the questions on the software - master the topic- and move on to the next area. Within a few weeks, students will be ready to take a section of the CPA exam.
BAP Student Disounts:
Surgent CPA Review is pleased to provide a 20% discount to our CPA Review course (full review or single section) to all BAP students. Additionally, if you are a graduating BAP member, we want to offer you a free section of our CPA Review as our graduation gift to you. Simply contact us at cpareview@surgent.com or 800-778-7436, ext. 402 to claim your gift or take advantage of your discount. Because our program does not expire, you do not need to wait until you are eligible to start your access.
About Val Wendt:
Valerie Wendt is the Vice President of Product Development for Surgent CPA Review and is based in Tampa, Florida where she oversees the product development of the CPA Review product line. Valerie has over 20 years' experience in the CPA Review industry as well as experience in compliance related matters pertaining to continuing professional education for accounting professionals.

Representative Contact Information:
Surgent CPA Review
237 Lancaster Avenue / Devon, PA 19333
800-778-7436, ext. 403
Email
|
LinkedIn
|
Website