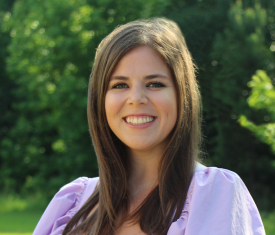 BAP Professional Partner Representative:
Caroline Hale, Director of Pipeline Strategy
BAP Professional Partner Association/State Society: Alabama Society of CPAs (ASCPA)
About Alabama Society of CPAs
The Alabama Society of Certified Public Accountants (ASCPA) is a professional association that has been enhancing Alabama's accounting profession through advocacy, education and member engagement for 100+ years. It serves more than 6,000 members in public practice, private industry, education, students and government.
Benefits to Becoming a Member of ASCPA:
· Access to the Student Connections Guide to gather more information future employers
· Access to the Become a CPA Guide
· Updated resources to help you on your pathway to become a CPA
· Membership includes membership in one of 11 local chapters with networking events and service opportunities
· Access to more than $80,000 in scholarships awarded annually
· CPA Exam prep courses discounts
· Member communications including timely and relevant information on the Accounting profession distributed
· Attend any event hosted by ASCPA at no charge
How to Become a Member/Student Member of ASCPA:
All Alabama college student pursuing a degree in accounting and planning a career as a CPA are invited to join ASCPA as a student member. To join, visit: https://alabama.cpa/join and sign up with your college email address!
About Caroline Hale:
Caroline Hale joined ASCPA in 2023 and is the Director of Pipeline Strategy. In this position, Caroline supports accounting majors and programs across the state. She visits colleges, universities, and high schools. She also oversees, implements, and evaluates ASCPA academic, pipeline, and diversity outreach programs for members, students, and educators.
Caroline earned her bachelor's degree in Sociology from the University of North Georgia in 2018 and her master's degree in Strategic Communication from Troy University in 2021.

Representative Contact Information:
Alabama Society of CPAs
1041 Longfield Court
Montgomery, AL 36117
334.834.7650
Website
Email chale@alabama.cpa