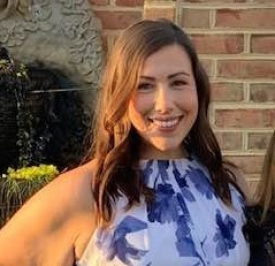 BAP Professional Partner Representative:
Rheanna Martino, Assistant Director, Campus Recruiting
BAP Professional Partner Organization: EY
How to Leverage BAP Professional Partner Resources:
Professional services is a challenging place to work. The quality support and career development offered in this industry means it's rich with opportunity. EY is the most globally integrated professional services organization – in our mindset, actions and structure. We support entrepreneurs and empower innovation through our commitment to entrepreneurs, in both emerging and developed economies around the world. We are committed to diversity, inclusiveness and our people culture. EY is proud to support the development of a diverse mindset in the next generation of professionals through the sponsorship of the Inclusive Leadership Award as part of Beta Alpha Psi. EY's professionals in our Advisory, Assurance, Tax and Transactions Services practices are committed to the professional development of the next generation of practitioners. We are an available resource to the student members of Beta Alpha Psi --- just ask!
About EY:
At EY, our purpose is Building a better working world. The insights and quality services we provide help build trust and confidence in the capital markets and in economies the world over. We develop transformative leaders who team to deliver on our promises to all our stakeholders. In so doing, we play a critical role in building a better working world for our people, for our clients and for our communities. Through our four integrated service lines — Assurance, Consulting, Strategy and Transactions, and Tax — and our deep sector knowledge, we help our clients to capitalize on new opportunities and assess and manage risk to deliver responsible growth. Our high-performing, multidisciplinary teams help them fulfill regulatory requirements, keep investors informed and meet stakeholder needs.
About Rheanna Martino:
Rheanna Martino is an Assistant Director in Campus Recruiting at EY. She currently oversees their Rotational Recruiter team and manages various special projects and initiatives within the Campus Center of Excellence, including the Learning & Development for the recruiting team, strategic communications, and the Campus Field Leader group. Since joining the firm in 2014, she has spent time working across all four of EY's service lines and geographical regions, has recruited talent ranging from early-ID to MBA graduates, and has overseen programming on both the local and national level.
Rheanna earned a bachelor's degree in English and Human Resource Development from James Madison University and has over 10 years of professional recruiting experience. She is passionate about helping others develop their careers and fostering environments of inclusivity and belonging in the workplace.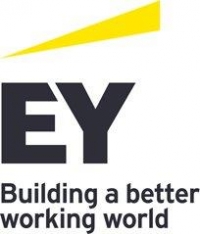 Representative Contact Information:
EY
155 N. Wacker Drive
Chicago, Illinois 60606
312.879.4513
Email: Rheanna.Martino@ey.com
Website