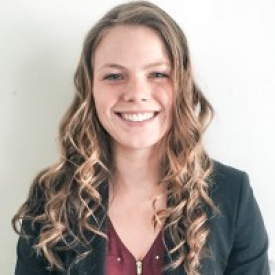 BAP Professional Partner Representative:
Victoria Spencer, Senior Talent Acquisition Specialist
Professional Partner Organization: Wipfli LLP
How to Leverage BAP Professional Partner Resources:
Wipfli can assist the student members of Beta Alpha Psi by presenting on topics of interest in the field of Audit, Tax, and Consulting. Our commitment to building lifetime relationships holds true for clients, our associates, and the students we interact with through University recruitment relationships. Our associates have deep industry expertise and a desire to mentor and coach others! We encourage you to take advantage of the relationships you can build throughout your education! Contact us for presentations, participation in our Open House Program, community relations/volunteering opportunities, and even scholarships we offer to help students with the financial aspect of attending a leadership conference!
About Wipfli LLP:
At Wipfli, people count.
Our people are core to everything we do — the catalyst behind our ability to create exceptional impact and extraordinary results.
We believe in flexibility. We focus on relationships. We encourage each individual to follow their own path. And we seek feedback openly, from all.
People matter here and they feel it.
Our culture celebrates curiosity.
It's our approach to the world.
Pushing beyond the obvious answers to find smarter solutions for clients. Challenging ourselves and our colleagues to look at business challenges from every angle. Looking for the most efficient and effective ways to drive lasting results.
Curious is interested. Inquisitive. Curious is thinking. Seeking. But there's purpose in this wonder. It makes us more than a top 20 accounting firm. It makes us more than a team of 2,400+ associates.
It makes us better. It makes us Wipfli.
About Victoria Spencer:
Victoria Spencer focuses her time in the Campus Recruiting space for Wipfli LLP and has been with the organization since 2018. She assists in creating the overall Talent Acquisition strategy and leading a team of recruiters across the country that hire over 200+ interns and entry-level hires per year.
In addition to her role on the Talent Acquisition team, she is an advisor to the Wipfli Foundation. Victoria graduated from the University of Wisconsin – Milwaukee with a Bachelor's degree in Business – Human Resources.

Representative Contact Information:
Wipfli LLP
10000 Innovation Drive, Suite 250
Milwaukee, WI 53226
414.290.8056
Email: vspencer@wipfli.com
Website