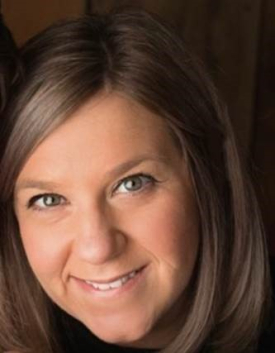 BAP Professional Partner Representative:
Caitlin Gangi Rost, Vice President, Talent Acquisition
BAP Professional Partner Organization/Association: Fifth Third Bank
How to Leverage Professional Partner Resources:
Fifth Third Bank is committed to growing and nurturing the careers of young professionals. We provide a wide range of career development, beginning with our leadership programs and on campus recruiting. Fifth Third Bank has an extensive career portal at: https://www.53.com/careers.
About Fifth Third Bank:
Fifth Third Bancorp is a diversified financial services company headquartered in Cincinnati, Ohio. The Company has $122 billion in assets and operates 15 affiliates with 1,325 full-service Banking Centers, including 106 Bank Mart® locations open seven days a week inside select grocery stores and 2,415 ATMs in Ohio, Kentucky, Indiana, Michigan, Illinois, Florida, Tennessee, West Virginia, Pennsylvania, Missouri, Georgia and North Carolina. Fifth Third operates four main businesses: Commercial Banking, Branch Banking, Consumer Lending, and Investment Advisors. Fifth Third also has a 33% interest in Vantiv Holding, LLC. Fifth Third is among the largest money managers in the Midwest and, as of December 31, 2012, had $308 billion in assets under care, of which it managed $27 billion for individuals, corporations and not-for-profit organizations. Investor information and press releases can be viewed at www.53.com. Fifth Third's common stock is traded on the NASDAQ® National Global Select Market under the symbol "FITB." Fifth Third Bank. Member FDIC.
About Caitlin Gangi Rost:
Caitlin has over 10 years of experience in Talent Acquisition and holds a degree in History and Theology from Villanova University. Prior to joining Fifth Third Bank, Caitlin recruited at Thermo Fisher Scientific where she led their Finance Leadership Development Program recruiting efforts, in addition to revamping their Graduate Leadership Development Programs in general management and human resources recruiting strategies. Preceding Thermo Fisher Scientific, Caitlin recruited at Cigna for their graduate level Leadership Development Programs in the areas of finance, general management, marketing, and HR. Her career in campus recruiting truly took off during her time at Oliver Wyman, a management consulting firm, where she recruited for entry level consultants and helped design their Inclusion & Diversity recruiting strategy.
In 2020, Caitlin relocated to Cincinnati from Philadelphia and started her family with her husband James and daughter Vincenzia (Vinnie). In her free time, Caitlin enjoys rescuing puggles, cooking, traveling, volunteering, visiting her family in Boston, cheering on the Villanova Wildcats and spending time with her family.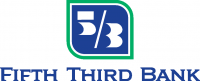 Representative Contact Information:
Fifth Third Bank
38 Fountain Square Plaza, Cincinnati, OH 45202