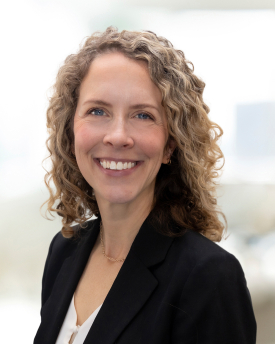 BAP Professional Partner Representative:
Sarah Turcotte, National Campus Recruiting Lead
BAP Professional Partner Organization: BDO USA, LLP
How to Leverage BAP Professional Partner Resources:
BDO can assist the student members of Beta Alpha Psi by presenting at chapter meetings on career or technical related topics such as accounting, career development, the recruitment process, and/or interview preparation. BDO can also facilitate and deliver a variety of team building activities, act as mentors to students and provide internship and career opportunities to BAP students.
About BDO USA, LLP:
BDO is the brand name for BDO USA, LLP, a U.S. professional services firm providing assurance, tax, financial advisory and consulting services to a wide range of publicly traded and privately held companies. For 100 years, BDO has provided quality service through the active involvement of experienced and committed professionals. The firm serves clients through 40 offices and more than 400 independent alliance firm locations nationwide. As an independent Member Firm of BDO International Limited, BDO serves multi-national clients through a global network of 1,138 offices in 115 countries.
BDO USA, LLP, a Delaware limited liability partnership, is the U.S. member of BDO International Limited, a UK company limited by guarantee, and forms part of the international BDO network of independent member firms. BDO is the brand name for the BDO network and for each of the BDO Member Firms. For more information please visit: www.bdo.com.
About Sarah Turcotte:
Experience Summary
Sarah has more than 14 years of public accounting experience in both assurance and campus recruiting.
As National Campus Recruiting Sr. Manager, Sarah is responsible for delivering and maintaining a highly dynamic campus recruiting strategy including intern program, student ambassadors, summer leadership conference, and early ID programs. Overseeing a team of Campus Recruiters to ensure a strategy that is innovative, aggressive, and focused on candidate care.
Sarah also collaborates with business leaders to ensure early pipeline strategy for top talent. A trusted leader and strategic thinker across multiple business lines and technical focus areas across the firm.
Professional Affiliations
National Association of Colleges and Employers
Professional Partner, Beta Alpha Psi
Education
B.S. of Science in Accounting, Pennsylvania State University, University Park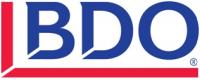 Representative Contact Information:
Sarah Turcotte
Regional Campus Recruiting Lead
301-354-2574 (Direct)
385-2574 (Internal)
814-360-0211 (Mobile)
301-354-2501 (Fax)
sturcotte@bdo.com
BDO
12505 Park Potomac Ave, Suite 700
Potomac, MD 20854
UNITED STATES
301-354-2500
www.bdo.com