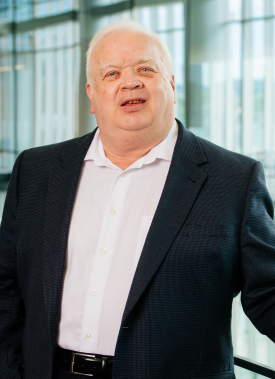 Director of Administration
Eddie Nabors
Eddie Nabors has served as an Instructor, accounting internship coordinator, and Beta Alpha Psi faculty advisor in the Collat School of Business at the University of Alabama at Birmingham since 2011. He has also served a three-year term as the Chapter Advocate for the Southeast region of Beta Alpha Psi.
Eddie teaches financial accounting, professional development for accounting majors, and two service-learning courses.
Prior to joining academia, Eddie had extensive experience in accounting and finance, including an auditing role at a Big 4 (Big 8 then) firm. He spent 12 years in various positions in a public company starting as Controller and ending as CFO/EVP. He later was president of a small company and then owned his own business. After selling the business, he failed at attempted retirement, returned to college for his Masters, and then to UAB.
The UAB Delta Chi chapter of BAP has been a Gold Challenge winner in two of the past five years. Eddie's passion for Beta Alpha Psi goes back to his time as a member of the Alpha Beta chapter at the University of Alabama during his undergraduate years.
Contact Information:
UAB Collat School of Business
1150 10th Ave. S.
Birmingham, AL 35205
Email