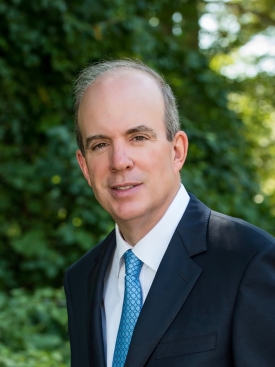 Michael Mullen
At-Large Director for Finance
Michael G. Mullen is an Associate Professor and Director of the Finance program and Entrepreneurship minor in the Meehan School of Business at Stonehill College, located just south of Boston. Inducted into the Alpha Omega chapter at Fordham University in 1979, he later started the Mu Omega chapter at Stonehill in 2011 and was its lead faculty advisor until 2017. He was also a recipient of the Beta Alpha Psi Outstanding Faculty Advisor Award in August 2015.

Professor Mullen's primary areas of teaching are in investment, corporate and entrepreneurial finance. In 2013, he founded the Stonehill College Investment Finance Initiative, an advanced course of study in investment research, analysis and valuation that includes the student run Mary Herlihy Opportunity Fund.

Michael brings over 35 years of international investment research, corporate finance and advisory, portfolio management and venture capital investment experience with a particular focus in life sciences and medical technology. As a former partner of Wall Street-based Cowen & Co., he was a senior member of the #1 ranked investment research team in Medical Technology according to Greenwich Associates during most of the 1990's. He later joined the Bellevue Group of Zurich, Switzerland as a senior portfolio manager with responsibilities for its flagship funds BB Medtech and BB Biotech where he also led the research operation in its Boston office. He is currently the Managing Director of Tarvos Capital Management, LLC, and maintains a research and consulting arrangement with Bellevue.
Contact Information:
Email: michael.mullen@me.com