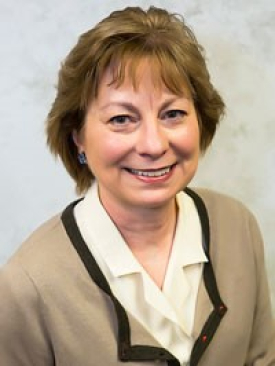 Patricia Poli, President elect
Patricia Poli
Patricia M. Poli, CPA, Ph.D. is Associate Professor Emerita of Accounting at the Dolan School of Business, Fairfield University. She has served as faculty advisor to the Iota Psi Chapter of Beta Alpha Psi for more than 20 years. Pat served as the Chapter Advocate for the Atlantic Coast region. She served on the Board of Directors of Beta Alpha Psi, having chaired its 2011 Annual Meeting.
Pat has been involved in many professional and educational organizations, including council member of the American Institute of Certified Public Accountants (AICPA), and member of the Board of Governors and President of the Connecticut Society of CPAs. Pat served as faculty advisor to Beta Gamma Sigma. She served on the American Accounting Association (AAA) Board of Directors as its Director-Focusing on Segments and as a member of the AAA Council and its Chair. Pat also served as President of the Northeast Region of the AAA.
Pat received her BS in accounting from the University of Connecticut and a Ph.D. from New York University.

Patricia Poli, Ph.D.
President elect
Fairfield University
Dolan School of Business
1073 North Benson Road
Fairfield, CT 06824-7524
Email
203.254.4000