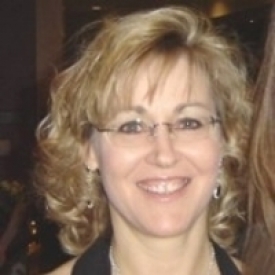 3rd Year Chapter Advocate - Atlantic Coast Region
Sandra Cereola
Sandra Cereola is currently an Associate Professor of Accounting at Saint Anselm College and previous to that spent over 20 years at James Madison University. Her service to BAP includes serving as the Atlantic Coast Chapter Advocate for 3 years and as a chapter advisor for over 15 years. She is a CPA with an MBA from James Madison University and a PhD from Virginia Commonwealth University. She has been teaching at JMU since 2009.
Sandra's teaching focus includes cost/managerial accounting and information systems at the undergraduate and teaches financial statement analysis and managerial accounting in the Masters of Business Administration Program and Strategic Leadership PhD program. She also teaches the Business Environment and Concepts (BEC) section of the CPA Exam in JMU's review program.
In addition to teaching, Sandra has published in academic articles in journals such as Accounting Horizons, Journal of Information Systems, Issues in Accounting Education, Research in Accounting Regulation as well as many others.
Sandra is a member of the American Institute of Certified Public Accountants and is active with the state society.
Contact Information:
Sandra Cereola, Associate Professor of Accounting
Saint Anselm College
Economic and Business
207 Joseph Hall
Manchester, NH 03102
603-641-7000
Email: scereola@anselm.edu