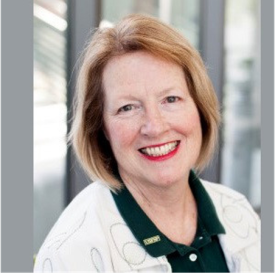 Teresa Conover
Director of Global Activities
Dr. Teresa Conover is currently Emerita Professor of Accounting at the University of North Texas. She taught university accounting courses for over 35 years at four universities, served as department chair at two universities, and has been professionally certified as a Chartered Global Management Accountant (CGMA), Certified Fraud Examiner (CFE), Certified Internal Auditor (CIA), and Certified Public Accountant (CPA).
Dr. Conover received 11 teaching awards, including being named as the inaugural holder of the Paden Neeley Professorship for Excellence in Teaching at the University of North Texas, where she also served as the Director of Executive Programs for the Brint Ryan College of Business, as well as chairing and serving on Ph.D. dissertations in capital markets, behavioral accounting, and taxation. Dr. Conover's professional work took her abroad to England, where she was a faculty in residence for Ernst & Young International in their London office and a Visiting Scholar at the London School of Economics.

She served myriad professional organizations, including the American Institute of Certified Public Accountants (AICPA), the American Accounting Association (AAA), the International Association for Accounting Education & Research (IAAER), Beta Gamma Sigma, Beta Alpha Psi, and more. She served as the President of the AAA's International Accounting Section from 2000-2001 and was President of Beta Alpha Psi from 2010-2011. She currently serves as a volunteer for the AACSB on Accounting Accreditation teams.

Dr. Conover's research interests concentrated on internal audit and international accounting, and her work is published in Advances in Accounting, Management Accounting Quarterly, and the Journal of International Accounting Research as well as numerous other academic and professional journals. She specializes in teaching financial accounting, international accounting, and internal auditing.

Contact Information:

Email: Teresa.Conover@unt.edu