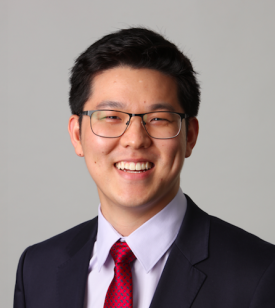 Wilson Ling
International Alumni Representative
Wilson Ling is a Project Manager in the Project Management & Delivery business group within GHD – an international multi-disciplinary engineering consulting and advisory firm.
Wilson graduated from The University of Sydney with a Bachelor of Civil Engineering (Honours) and a Bachelor of Commerce (Accounting & Finance) in 2017. During his time in university, Wilson was involved in Beta Alpha Psi, Enactus, and co-founded a start up business.
Whilst completing his degree and Honours thesis, Wilson joined GHD's Sydney office in November 2016 as an Undergraduate Engineer and has since been involved in numerous education projects – managing the design development and construction of new school facilities across the Sydney region.
Prior to joining GHD, Wilson also completed a summer vacationer program at Deloitte within their Tax service line, focusing on business tax advisory and research & development tax concessions.
During his time at the Lambda Omega Chapter of Beta Alpha Psi, Wilson served as the Student Membership Director in 2014; Chapter Vice-President in 2015; and Chapter President in 2016. He implemented changes and new initiatives within the chapter, which has enabled the chapter to grow its membership base, presence on campus and awareness amongst firms and students. Wilson also served as the Regional Alumni Representative for the Oceania Region in 2018 and 2019.
Wilson is very passionate about representing the interests of all members and faculty within the organisation and will ensure concerns and issues from all stakeholders are brought to the attention of the Board of Directors so they may be addressed to ensure lasting benefits are created and maintained for all.
Contact Information:
Email: wilson.ling.bap@gmail.com
LinkedIn | Website