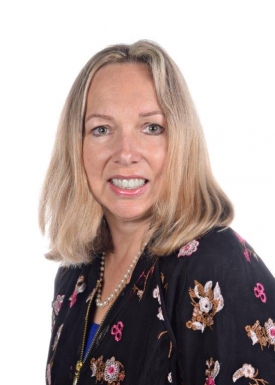 Lisa Wicker
Manager - Chapter Services
Lisa has worked for the AICPA for thirteen years. She began on the Finance team and then transitioned to the Academic and Career Awareness team. She was administrator for the Federation of Schools of Accountancy (FSA), a national membership organization whose mission is to promote and support high quality accredited graduate level accounting programs. In this role, Lisa managed membership, student awards and coordinated rebranding efforts and a recent website refresh. She also managed the budgets for the Academic and Career Awareness team and the Diversity and Inclusion team. Lisa has worked as Manager - Chapter Services for Beta Alpha Psi for seven years.
Lisa holds bachelor's degrees in Business Administration and Economics and in Accounting from High Point University and an MBA from Pfeiffer University. Lisa is past president of the AICPA Toastmasters Club and has achieved Advanced Communicator Bronze status. Lisa has earned the AICPA Not for Profit Certificates I and II, AICPA Cybersecurity Fundamentals and a Certificate in Nonprofit Management from Duke University. Lisa recently earned her 200 hour yoga teacher certification and will soon finish the 300 hour program. She is a native of North Carolina and enjoys traveling and reading.
Contact information:
919.402.4968
Email: lwicker@bap.org