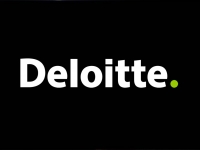 Best Practices
Sponsored by Deloitte
NEW! Deadline for all submissions: Friday, March 4, 2022, by 11:59PM ET
Overview
Best practices are activities created and completed by a chapter to further specific goals identified by the board of directors of Beta Alpha Psi and by Deloitte LLP (Deloitte). These activities exemplify the spirit and purpose of Beta Alpha Psi and, if applicable, allow other chapters to emulate those activities.
Prize/Award
Deadline submission (each region will have): 1st Place - $500, 2nd Place - $250 and 3rd Place - $125
Annual Meeting: 1st Place - $1,500, 2nd Place - $1,000 and 3rd Place - $500
Eligibility
All chapters are eligible to participate in Best Practices.
The following actions will result in disqualification:
Failure responding to any of the questions on the submission form
Emailing your submission to your Chapter Advocate or the Executive Office
All late submissions will automatically be disqualified
Process
Fill out and complete the submission form here by Friday, March 4, 2022 11:59PM ET. No exceptions. Learn more about the processes in the manual (PDF). If you have already submitted prior to January 24, 2022 (on the old submission form), the Executive Office will be in touch with you in regards to finishing your submission.
Award Process
Winners are determined by a group of judges made up of board and Professional Partners members. Judges act independently of any student, college/university, and chapter affiliation.
Contact
For more information, you may contact the Executive Office at bap@bap.org or (919) 402-4044.
2021-2022 Best Practices Topics
Theme: Creating What Is Possible
Doing now what we couldn't do before and delivering long-term benefits to your chapter from the new approach/activity/best practice.
We find ourselves in a very different position today than in early 2020. The pandemic has caused us to approach almost everything differently and to see human potential at its best. Solely optimizing technology is not enough for organizations to come out stronger and thrive beyond the pandemic with a new approach. One that focuses on "what is possible" and expands our thinking beyond the four walls of Beta Alpha Psi.
Key points for all categories:
Why is this a "Best Practice" and how is this different from anything done previously?
The number of members and non-members involved in your program.
How much time was invested in the program (planning, promoting, execution)?
What were your expectations and goals for your program?
How did you determine you would measure success?
What were the challenges and how did you meet them?
How could another chapter replicate or implement this best practice?
Is this program new for your chapter or something that has been ongoing?
How is your chapter planning to sustain this program in future years?
Topics:
The Art of Change
The pandemic expedited change that many predicted would happen over decades, forcing those seemingly distant evolutions to happen within weeks. Although initially challenging, the pandemic has presented a unique opportunity for Beta Alpha Psi chapters to assess what has worked from year to year and to experiment with methods for running their chapter.
Change is inevitable. Being able to respond creatively to change is an important part of having a successful professional career and personal life.

Describe how your chapter responded to the changes forced upon us because of the pandemic.
Describe how did those steps benefit chapter members? What could other chapters learn and implement based on your approach/activity.
What can you do now that your chapter didn't/couldn't do before? What will stick around after?
The Art of Teaming
In a digital world, we are forced to build relationships, collaborate, and engage via technology. As you think through this past year, how did you make connections, divide, and conquer on tasks, and ultimately, build your agendas/events digitally.
Digital engagement is here to stay and applying the lessons learned will be critical in effectively managing chapter operations and teaming in the future.

What best practices did you use as a chapter to collaborate and team together with other students' organizations at your campus, other colleges/universities, community/ not for profit organizations or local businesses?
How did you engage with other BAP chapters in the digital environment?
How did you creatively engage guest speakers, companies and/or the community to stay relevant in a virtual or hybrid environment?
The Art of Engagement
Out of necessity there was an abrupt shift to a virtual environment and studies have shown that student engagement is down due this. As we move towards to "new normal", the approach will be a hybrid environment that requires flexibility between digital and in-person engagement. As we evolve as an organization, how does BAP stay relevant in this model.
How did your chapter deliver valuable experiences to your chapters?
What resources did you develop to for your members to leverage?
What did you do to incorporate flexibility to improve member's experience?