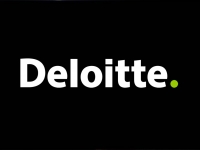 Best Practices
Sponsored by Deloitte
Deadline for ALL submissions: Friday, March 5, 2021, by 11:59PM ET
*DO NOT wait until the last minute to upload your video to YouTube and to submit the Wufoo form. The form closes at 11:59PM ET and will not be reopened.
Overview
Best practices are activities created and completed by a chapter to further specific goals identified by the board of directors of Beta Alpha Psi and by Deloitte LLP (Deloitte). These activities exemplify the spirit and purpose of Beta Alpha Psi and, if applicable, allow other chapters to emulate those activities.
Prize/Award
March 5th deadline submission (each region will have): 1st Place - $500, 2nd Place - $250 and 3rd Place - $125
Annual Meeting: 1st Place - $1,500, 2nd Place - $1,000 and 3rd Place - $500
Eligibility
All chapters are eligible to participate in Best Practices.
The following actions will result in disqualification:
Failure responding to any of the questions on the submission form (answering all questions, PPT presentation, YouTube link, mp4 file)
Emailing your submission to your Chapter Advocate or the Executive Office
All late submissions will automatically be disqualified
Process
Best Practices comprises a two or three-step competitive process:
Chapters submit the online form, YouTube link with video recording (5-7 minutes in length), PPT presentation, and mp4 file of video that will be reviewed for approval per the guidelines stated in the Best Practices Manual 2021.
Winning chapters (first, second, and third place) receive verbal recognition and a monetary award.
First place regional winners will present at BAP's Annual Meeting. Winning chapters at the Annual Meeting earn verbal recognition and an additional monetary award.
Award Process
Winners are determined by a group of judges made up of board and Professional Partners members. Judges act independently of any student, college/university, and chapter affiliation.
Contact
For more information, you may contact the Executive Office at bap@bap.org or (919) 402-4044.
2021 Best Practices Topics
Theme: Invest in Your Future
Your time in school is an opportunity to invest in yourself and your future by gaining technical and soft skills that you will use in your career. It is also a time where you have the opportunity to invest in a legacy that benefits others in your chapter, your school and your community. Beta Alpha Psi presents an excellent vehicle to prepare its members as well as serve the greater community.
Key points for all:
How many members were involved in your program? How many nonmembers?
How long was the preparation time? How many hours were spent on the program?
What were your expectations and goals for your program?
How did you determine you would measure success?
What were your challenges and how did you meet them?
How could another chapter replicate or implement this best practice?
Is this program new for your chapter, or something that has been ongoing?
Why is this a "Best Practice" and how is this different from anything done previously?
How is your chapter planning to sustain this program in future years?
Topics:
Invest in Yourself
Beta Alpha Psi is an opportunity for you to gain work-ready skills that you do not acquire in the classroom. What programming has your chapter adopted that helps you gain these skills? Has your chapter made an effort to offer presentations and activities that go beyond obtaining an internship or job? Does your chapter have a program that adds to the value proposition for members beyond one year of membership?
Invest in Your Chapter
As Beta Alpha Psi widens its involvement to all financial information professionals, what activities or programs has your chapter undertaken to meet this opportunity? How has it affected your chapter and its members? What barriers did you experience and how did you overcome them? Did the accounting majors benefit from the broader range of activities?
Invest in Your Community
What service activities has your chapter undertaken to benefit your school or greater community? What makes them a signature activity for your chapter? What impact does the activity have on the greater community? How does it benefit your members as well as the greater community?