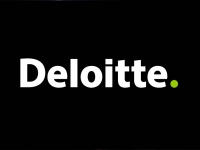 Best Practices
Sponsored by Deloitte
Deadline for ALL abstracts: Friday, January 26, 2018, by 4 PM CST
Please note: All regional meeting first place winners must notify the Best Practices coordinator whether or not they intend to compete at the annual meeting by May 1.
Overview
Best practices are activities created and completed by a chapter to further specific goals identified by the board of directors of Beta Alpha Psi and by Deloitte LLP (Deloitte). These activities exemplify the spirit and purpose of Beta Alpha Psi and, if applicable, allow other chapters to emulate those activities.
Prize/Award
Regional Meetings: 1st Place - $500, 2nd Place - $250 and 3rd Place - $125
Annual Meeting: 1st Place - $1,500, 2nd Place - $1,000 and 3rd Place - $500
Eligibility
All chapters are eligible to participate in Best Practices.
Process
Best Practices comprises a two or three-step competitive process:
Chapters submit an abstract and the abstract is approved per the guidelines stated in the Best Practices Manual.
Chapters present at their regional meeting. Winning chapters (first, second, and third place) receive verbal recognition and a monetary award.
Participating chapters must deliver all presentation-related materials (including their presentation on a flash drive) to the appropriate location by 1:00 pm local time on the first day of the regional meeting. In the event of travel delays, the presentation must be emailed to bap@bap.org by 1:00 pm local time on the first day of the regional meeting.
First place regional meeting winners present at BAP's annual meeting. Winning chapters at the annual meeting earn verbal recognition and an additional monetary award.
Award Process
Winners are determined by a group of judges made up of board and Professional Partners members. Judges act independently of any student, college/university, and chapter affiliation.
Contact
For more information, you may contact the Executive Office at bap@bap.org or (919) 402-4044.
2018 Best Practices Topics
Theme: Embracing the Opportunity
Hands-on Engagement
A key theme linked to the success of many Beta Alpha Psi chapters is active engagement or hands-on involvement. What does this mean? It can take on a variety of forms, but often it results in memorable experiences where chapter members or chapter stakeholders feel they were engaged, involved and part of a memorable experience that changed them in a meaningful way. Their takeaway from the experience could be learning, personal growth, increased career readiness and satisfaction. Hands-on, experiential activities are quite different than a typical chapter meeting where members gather, network, sit in a room and listen to a speaker and then depart.
Creating experiences or activities that are hands-on or that promote high levels of engagement are a trending theme for many student organizations as well as professional associations. These activities have the potential to increase member involvement, satisfaction, growth, and retention. They may also contribute to the impact of the chapter brand, reputation, and strategic goals.
Provide examples of how hands-on or experiential activities have contributed to the success of your chapter. Be clear about why an activity is "hands-on". Describe the range of your chapter's engagement activities. Are the activities ongoing events or do they only occur once a semester or year? Be clear about the process you used in implementing the activity. It can be helpful to describe how you did the following:
Generated ideas for the engagement activity. Be clear on how this activity may differ from activities you have implemented in the past. How is it new and innovative?
Determined the format and key outcomes associated with the activity. What did you want the chapters to take away from the experience?
Sought "buy-in" for the activity from chapter leaders and faculty advisor.
Engaged participants. Did you invite or engage students majoring in areas such as accounting, finance, information systems, business administration or non-business majors? Please note it is not necessary to include students majoring in all of these areas to view an activity as a success, just be clear about who you invited and how they were engaged in the activity.
Linked the activity to the mission, vision and strategic plan of your chapter.
Planned and implemented the activity.
Assessed the success of the activity based on the outcomes defined in the planning stages How did you conduct post activity follow-up, feedback, etc.?
Used the feedback as input to future engagement activities. If you were to help another chapter implement this activity, what tips would you share with them to help them make it successful?
How is active engagement part of your chapter's strategic plan? How do you believe the activity had a positive impact on any of the following?
Chapter growth
Member attendance
Member overall experience/satisfaction
Outcomes for members in the areas of learning, personal growth, knowledge, skills, abilities or career readiness
Implementation of your chapter's strategic plan
Increased perception, reputation or brand awareness for your chapter
Launching Into the Next Century
In 2019 Beta Alpha Psi will celebrate its 100 year anniversary. Our 100th anniversary is a time to pause and take some time to think about the pride and inspiration of the organization. It provides unique opportunities for gathering and thinking about the past, the present and the future. What is your chapter's story? Your chapter may have been in existence for several decades or only a few years. This best practice topic is appropriate for chapters of all ages!
Your Chapter's Past and Future:
The Past
Describe how your chapter has evolved. How were you able to learn about your chapter's history? If it was challenging to learn about the history of your chapter, describe how the "chapter story" could have been better preserved. If your chapter happens to have a great deal of its memories preserved, describe how you believe they were able to be successful in that regard. Were you able to talk with chapter alums or previous faculty advisors to learn more about what they remember most about your chapter? What did it mean to them to be involved? Has your college or university helped with the preservation of chapter history? If so, what have they done? If not, what could be done in the future?
The Future
How is your chapter preparing for its next phase? Give recommendations that can serve as guidance for future chapter leaders. Describe how your chapter plans for the future and the impact that you believe the planning process will have on the sustainability and effectiveness of the chapter. Be clear in providing examples of how your chapter may evolve over the coming years. Consider trends that your chapter may see in the short-term (1-3 years) and long-term (3-10 years and beyond). What do you believe or hope should stay the same? Describe how things that should stay the same can be preserved. What do you believe should change? Describe how these change may be embraced and implemented. How can your chapter prepare for changing points of view that may shift from a millennial focus to a Gen Z focus? Give recommendations that can serve as guidance for future chapter leaders.
Milestones and Traditions
How does your chapter celebrate its milestones? How has your chapter built tradition or how would you like to see it build tradition? How will you keep the history and tradition of your chapter alive in the next 2, 3, 5, or 10 years? What will you pass down to future members to help them ensure chapter success?
Alumni Engagement
How do you believe chapter alumni can be involved in future years? Do you have a plan in place to encourage and engage chapter alums? Describe the plan and how it can contribute to the success of the chapter. Include examples of different ways that alumni can support your chapter such as in engagement, in an advisory capacity or other resources.
Branding Your Chapter
Does your chapter have a brand? What do members of your campus or business community think of when they see "Beta Alpha Psi" or your specific chapter's name? What do they think of when they refer to your chapter? How do they refer to it?
What does it mean to brand your chapter?
If you decide on this topic, take the time to do some research and read articles or perhaps talk with a marketing professor about the concept of branding. Find examples of strong brands from the business community. Branding is a broad concept and your brand is not simply your name, your logo, or your website. Branding can include these items but it includes much more. Have conversations with your members about the concept of branding to make sure that there is clarity in terms of what it means to brand a chapter. As you consider your chapter brand, it may be helpful to think about answers to the following questions:
What is the mission of your chapter? Has the mission of your chapter changed in the past three to five years?
What are the benefits of Beta Alpha Psi membership? Why would someone choose to become a member? What may keep them from joining?
How does Beta Alpha Psi benefit stakeholders in your college, university or external community?
What do current or potential stakeholders think of your chapter?
What qualities do you want current or potential stakeholders to associate with your chapter?
Describe Your Brand Development Process
Chapter brands developed in prior years – Your chapter's brand may have been developed in prior years perhaps by alumni Beta Alpha Psi members. In the event your chapter is working with an existing brand, describe when you believe it was developed. Who do you believe was involved with the development of your brand. Describe how you believe the brand has evolved over the years. Describe how you have raised awareness or elevated the brand. You find it helpful to talk with chapter alumni members or faculty to get their perceptions of the brand. Provide examples of the use of the brand from prior years such as in chapter communications or members alumni perspectives.
Chapter brands developed in the current year – What process did your chapter use to develop its brand? Provide a narrative of the steps you have used in the brand development process. Explain why you believe the process is effective and/or describe lessons learned along the way.
Articulate Methods Used in Brand Differentiation
How does your chapter differentiate itself from other student organizations on campus? How does your chapter differentiate itself from other Beta Alpha Psi chapters? What makes it unique?
Explain Your Brand Messaging/Communications
What types of messaging do you use to describe your chapter? How do you believe stakeholders perceive that message? Examples of stakeholders you may want to consider are current members, potential members, alumni members, faculty, other students in your business school, employers and community members. Give examples of how your brand is communicated in your chapter meetings, service activities, website, social media, in member communications and outreach, and at your college or university.
Provide Evidence Regarding the Perception of Your Chapter's Brand
Describe how you believe your brand is perceived by stakeholders such as current members, potential members, alumni members, faculty, other students in your business school, employers, and community members? How have you tested brand perception?