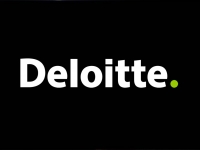 Best Practices
Sponsored by Deloitte
Deadline for ALL abstracts: Friday, January 24, 2020, by 4 PM CST
Please note: All regional meeting first place winners must notify the Best Practices coordinator whether or not they intend to compete at the annual meeting by May 1.
Overview
Best practices are activities created and completed by a chapter to further specific goals identified by the board of directors of Beta Alpha Psi and by Deloitte LLP (Deloitte). These activities exemplify the spirit and purpose of Beta Alpha Psi and, if applicable, allow other chapters to emulate those activities.
Prize/Award
Regional Meetings: 1st Place - $500, 2nd Place - $250 and 3rd Place - $125
Annual Meeting: 1st Place - $1,500, 2nd Place - $1,000 and 3rd Place - $500
Eligibility
All chapters are eligible to participate in Best Practices.
Process
Best Practices comprises a two or three-step competitive process:
Chapters submit the online abstract form that will be reviewed for approval per the guidelines stated in the Best Practices Manual.
Chapters present at their regional meeting. Winning chapters (first, second, and third place) receive verbal recognition and a monetary award.
Participating chapters must deliver all presentation-related materials (including their presentation on a flash drive) to the appropriate location by 1:00 pm local time on the first day of the regional meeting. In the event of travel delays, the presentation must be emailed to bap@bap.org by 1:00 pm local time on the first day of the regional meeting.
First place regional meeting winners present at BAP's annual meeting. Winning chapters at the annual meeting earn verbal recognition and an additional monetary award.
Award Process
Winners are determined by a group of judges made up of board and Professional Partners members. Judges act independently of any student, college/university, and chapter affiliation.
Contact
For more information, you may contact the Executive Office at bap@bap.org or (919) 402-4044.
2020 Best Practices Topics
Theme: Honor the Past and Embrace the Future
As we begin Beta Alpha Psi's second century, it is important for us to reflect on our first century. It is certainly impossible for us to not be humbled and impressed by the contributions made during our first one hundred years. We find innovating and attempting new initiatives was not simply a matter of enhancing our results, but rather in our early days it was a matter of survival. That being said, this year's theme involves reviewing our past accomplishments from a new perspective. We will focus our emphasis on three key areas – innovation, engagement, and impact.
Key points for all:
How many members were involved in your program? How many nonmembers?
How long was the preparation time? How many hours were spent on the program?
What were your expectations and goals for your program?
How did you determine you would measure success?
What were your challenges and how did you meet them?
How could another chapter replicate or implement this best practice?
Is this program new for your chapter, or something that has been ongoing?
Why is this a "Best Practice" and how is this different from anything done previously?
How is your chapter planning to sustain this program in future years?
Topics:
Innovation
Beta Alpha Psi must develop innovative practices to in order to remain relevant in today's changing environment. Innovation also involves deliberate application of information, imagination, and initiative in deriving greater or different values from resources and includes all processes by which new ideas are generated. For organizations, innovation often results when ideas are applied to further satisfy the needs and expectations of its members or customers. What has your chapter done to be innovative for your members, the profession, or the community? What programs are unique to your organization on campus or in the community around you?
Engagement
Beta Alpha Psi has many different constituencies, including current members, future members, alumni, and professionals. For organizations, the goal of engagement is to boost perceived value of the membership. This value of membership comes from personal benefits and the feeling of pride that comes from supporting a worthy cause. Successful engagement, no matter what form it takes, aims to bring organizations and their members closer together in measurable ways that benefit the greater mission. What special programs have you implemented to the engagement of your membership, including members in in finance, information systems, and accounting? How are you thinking "outside of the box" to create ways to keep your membership active and engaged? How do we do a better job of connecting with the Professional Partners?
Impact
Beta Alpha Psi has a responsibility to both the individuals and communities it serves to be as effective as possible. In addition, it is critical that Beta Alpha Psi finds ways to continuously enhance the value and visibility of its activities based on its performance. Organizations will only know that it is indeed helping individuals and solving problems if it periodically evaluates its performance. In an environment of increasingly limited resources, organizations that demonstrate they are truly making an impact will be the ones most likely to attract resources and talent, and therefore be the most sustainable. Based on your chapter's various programs, what has changed in the lives of individuals, organizations, or the community because of your program(s)? Has your program(s) made a difference? How are the lives of program participants better because of your program(s)? What were the barriers and enablers that made the difference between successful and disappointing results?