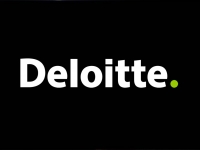 Best Practices
Sponsored by Deloitte
Deadline for all submissions: Friday, January 27, 2023 by 11:59PM ET
Overview
Best practices are activities created and completed by a chapter to further specific goals identified by the board of directors of Beta Alpha Psi and by Deloitte LLP (Deloitte). These activities exemplify the spirit and purpose of Beta Alpha Psi and, if applicable, allow other chapters to emulate those activities.
Prize/Award
Mid-Year Meetings: 1st Place - $750, 2nd Place - $400 and 3rd Place - $200
Annual Meeting: 1st Place - $1,500, 2nd Place - $1,000 and 3rd Place - $500
Eligibility
All chapters are eligible to participate in Best Practices.
The following actions will result in disqualification:
Failure to respond to any of the questions on the submission form
Emailing your submission to your Chapter Advocate or the Executive Office
All late submissions will automatically be disqualified
Process
Fill out and complete the submission form here by Friday, January 27, 2023 11:59PM ET. No exceptions. Please refer to the 2022-2023 Best Practices manual (PDF).
Award Process
Winners are determined by a group of judges made up of board and Professional Partners members. Judges act independently of any student, college/university, and chapter affiliation.
Contact
For more information, you may contact the Executive Office at bap@bap.org or (919) 402-4044.
2022-2023 Best Practices Topics
Theme: Reimagining the Path Forward
As our world continues to change, BAP and its chapters must move forward to adapt and reimagine our programs. This year's Best Practices challenges our chapters to reimagine how we keep Beta Alpha Psi's mission relevant.
Topics:
Key points for all categories:
Why is this a "Best Practice" and how is this different from anything done previously?
The number of members and non-members involved in your program.
How much time was invested in the program (planning, promoting, execution)?
What were your expectations and goals for your program?
How did you determine you would measure success?
What were the challenges and how did you meet them?
How could another chapter replicate or implement this best practice?
Is this program new for your chapter or something that has been ongoing?
How is your chapter planning to sustain this program in future years?
Reimagine Leadership & Collaboration
In an environment of unprecedented change, business as usual no longer applies. Hybrid environments, accelerated technology adoption, and increased mental health awareness have highlighted the need for inclusive leadership. People, Process and Technology are core organization pillars. However, as we anticipate lingering pandemic challenges, People remain the most critical element. New organizational partnerships are a great opportunity for Beta Alpha Psi chapters to expand their inclusive leadership for existing and prospective members.
Being able to effectively lead and collaborate with others in a changing world are essential skillsets.
Describe how your chapter responded to the new and emerging needs of members. How did you attract and retain members?
How is your chapter finding ways to work with other student organizations on your campus?
How does your chapter increase and/or reinforce its inclusive leadership and impact?
Reimagine Community Service
In an environment of turmoil and uncertainty, leaders are called upon to assist those who need support. However, the support needed pre-pandemic is not the same support needed in today's environment. The world around us has changed in both challenging and exciting ways. Identifying where BAP chapters can have maximum impact and influence requires an understanding of the day in the life of those less fortunate. For Beta Alpha Psi chapters, this is an opportunity to enhance and further develop personal and professional skills.
Reimagine community Service is a way to engage and support members, students, and the community in innovative and new ways even as BAP members enhance skillsets that are useful in many careers and fields.
What new service activities did your chapter reimagine, plan and execute that made an impact on campus and within your local community?
As you identified community service opportunities, what did you learn about those less fortunate and/or mission driven programs and initiatives
What skills and communication methods did your chapter use to engage others?
Reimagine Career Aspirations
The speed of change is only getting faster. In response, organizations of all sizes across industries have begun transformation initiatives to better engage customers, reduce cycle time, reduce risk, and generate increased revenue. New skills and greater technology capabilities are critical in organizations as they implement enhanced operational excellence and digital intelligence processes. Beta Alpha Psi members have an opportunity to reimage their career aspirations to take advantage of the many paths forward.
Seeking out information on trends and success stories of organizations are great ways to explore and identify new career opportunities.
How does your chapter help members explore various career options? How did your chapter deliver valuable experiences to your chapters?
How does your chapter incorporate finance and information technology majors into chapter programming? What did you do to incorporate flexibility to improve member's experience?
How did your chapter conduct research about the trends and success stories on how organizations are implementing transformation initiatives? Any career aspiration updates or changes?